PM off duty is found injured and unconscious on site – 11/24/2022 – Daily life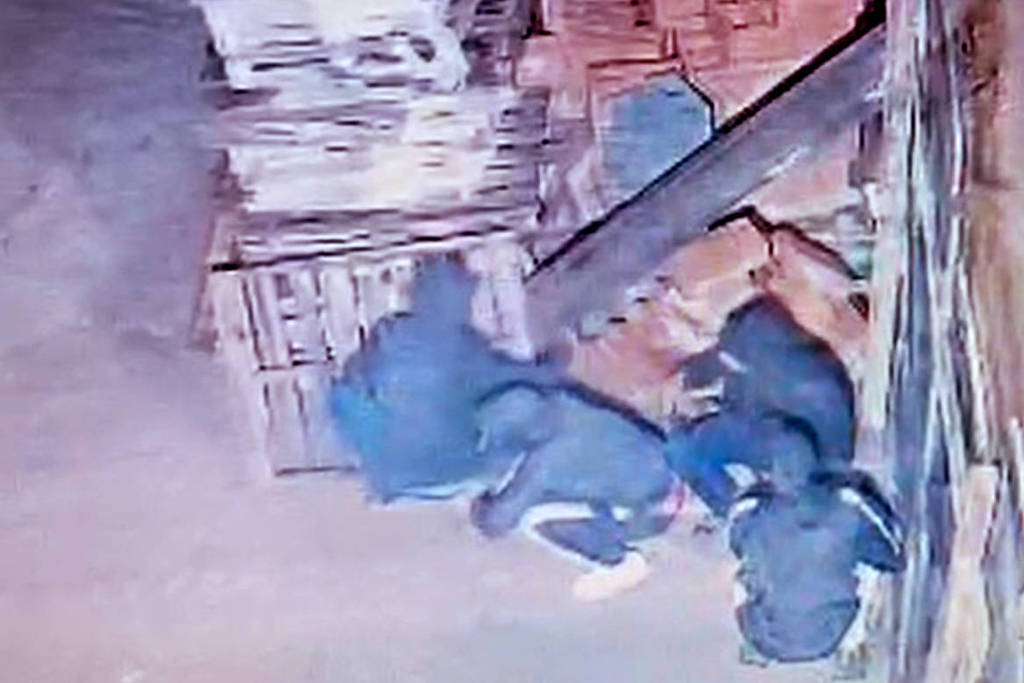 Military Police Corporal Rodrigo Henrique Torres, 41, was found injured and unconscious, with a head injury, when he was doing security work, around 6 am this Thursday (24), at a construction site in Itaim Paulista, east side from Sao Paulo. Nobody was arrested.
The PM's Social Communication Center said, this Thursday afternoon, that the health status of the police officer is serious.
Security cameras captured five suspects walking along Rua Jorge Rodrigues Diniz. The images show them attentive to people passing by on the road, so that they do not realize that they are observing the interior of the development. When no one goes through the street, four of them jump over the construction wall.
Still according to images from a camera, the quartet is crouched, behind stacked bricks and pallets, while talking to each other. One of the men holds an apparent firearm.
After a few seconds, two of the criminals move, crouched and slowly. Registration is stopped at this point.
The Civil Police is investigating what would have happened and the reasons why the PM corporal was found injured and unconscious, at around 6 am, by a carpenter who works at the enterprise.
In a statement to the 51st DP (Itaim Paulista), the 33-year-old employee stated that the work siding, through which he entered, was open.
He realized that the PM was not in the guardhouse and, moments later, he found him lying on the floor of the cafeteria, wounded in the head. Because of that, he called a security guard, who wasn't there.
Arriving at the construction site, the 28-year-old security guard tried to wake up the policeman, who was unconscious, but without success. The PM was triggered.
The corporal was sent, in a corporation vehicle, to the Santa Marcelina hospital, from where he was transferred, by the Military Police Águia helicopter, to the Hospital das Clínicas, where he remains hospitalized.
At the location where the victim was, a firearm projectile was found. The officer's gun, a point 40 caliber pistol, had 12 ammunition intact.
Neither the weaponry nor any other valuable object was taken from the scene.
The case was registered as attempted murder.
Torres joined the PM on November 29, 2007 and is currently assigned to the 48th Metropolitan Battalion.
By telephone, Construtora e Incorporadora MF7, responsible for the work, stated that it will provide all the necessary psychological and financial support to both the police officer and his family.