Podcast analyzes how pop culture shaped the LGBTQIA+ world – 06/27/2021 – Illustrated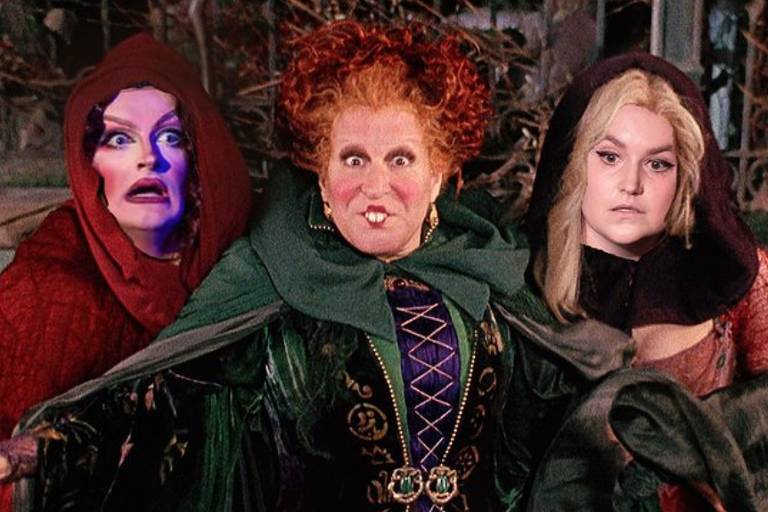 Accustomed to comedy, drag queens have found fertile ground in the current wave of podcasts that has invaded streaming platforms. From "RuPaul's Drag Race" competitors to national performers, there are several queens who created programs to talk about LGBTQIA+ world issues.
Faced with so many offers, it is easy to fall into the doldrums. Perhaps that's why "Queers Gone By" soon catches the eye — its premise is original, creative and quite pertinent to anyone represented by the rainbow flag.
Launched in 2019, the podcast is hosted by British drag queen Kate Butch — a play on singer Kate Bush's name and the English word for "macho" — and bisexual comedian Caitlin Powell. This week, they reached episode number one hundred, so there's already plenty of material available for anyone wanting to meet "Queers Gone By".
Each week, the two pick a movie, series, character, or any other element of pop culture to analyze and decide whether it has contributed in any way to the LGBTQIA+ "training" of them and thousands of others. There are from truisms, such as the series "Glee" —it's a well-known fact that it helped many people come out of the closet—, to titles that should cause strangeness, like "Art Attack", a Disney program that taught children how to make art.
Many LGBTs will certainly delight in Kate and Caitlin's conversations, as they both slowly and thoroughly dissect the elements of these works in order to find pro-diversity codes between the lines, or else to identify strong elements of gay imagery that are present in films and series that never intended to make a nod to this community.
This is the case of the episode about "The Devil Wears Prada", for example. In addition to talking about fashion and the female universe, the film also has a real life diva, Meryl Streep, in the role of that who became a fictional diva, the executioner Miranda Priestly. Or "High School Musical", a musical centered on a kind of silly romance, but which has as one of its highlights the fabulous pop star Sharpay.
These readings involve some clichés, it's true, but the fun is just noticing how some stereotypes actually make sense—and that's okay.
There are several episodes that appeal to nostalgia. Some are quite specific to Brits, it's true, but others debate phenomena so global that they should entertain even non-LGBT people. In the one destined for "Shrek", for example, some not very important animation scenes soon take on much more ingenious and extravagant meanings.
The hosts say they identified with the Dreamworks ogre universe because the seminal film, after all, was about how fairy tale creatures were stalked and labeled as freaks. They even elevate the Big Bad Wolf to the role of a non-binary icon, while the fact that Pinocchio admits that he wears women's underwear is also reason for speculation.
This mix of nostalgia, humor and conspiracy theories is a lot of fun, but it fails because of the way the podcast is run. There is a hint of amateurism in the episodes, which are much longer than they should be simply because the hosts often get lost in side conversations and inside jokes.
For those who haven't dived headfirst into "Queers Gone By" and therefore aren't that involved with Kate and Caitlin, it can be hard to find the strength to listen to more than one chapter of the show.
The absence of a script adds to some technical problems that should also alienate some of the listeners. The volume of episodes fluctuates a lot and often the audience will need to lower the sound when being machine-gunned by the screams and loud laughter of the presenters.
"Queers Gone By" is part of a fantastic idea, but very badly used by the duo. A revamping of the show would certainly be fine, and maybe even help it take flight beyond the LGBTQIA+ audience — not least because the theme curation is great and easy to relate to.