Police will return emigrants to Russia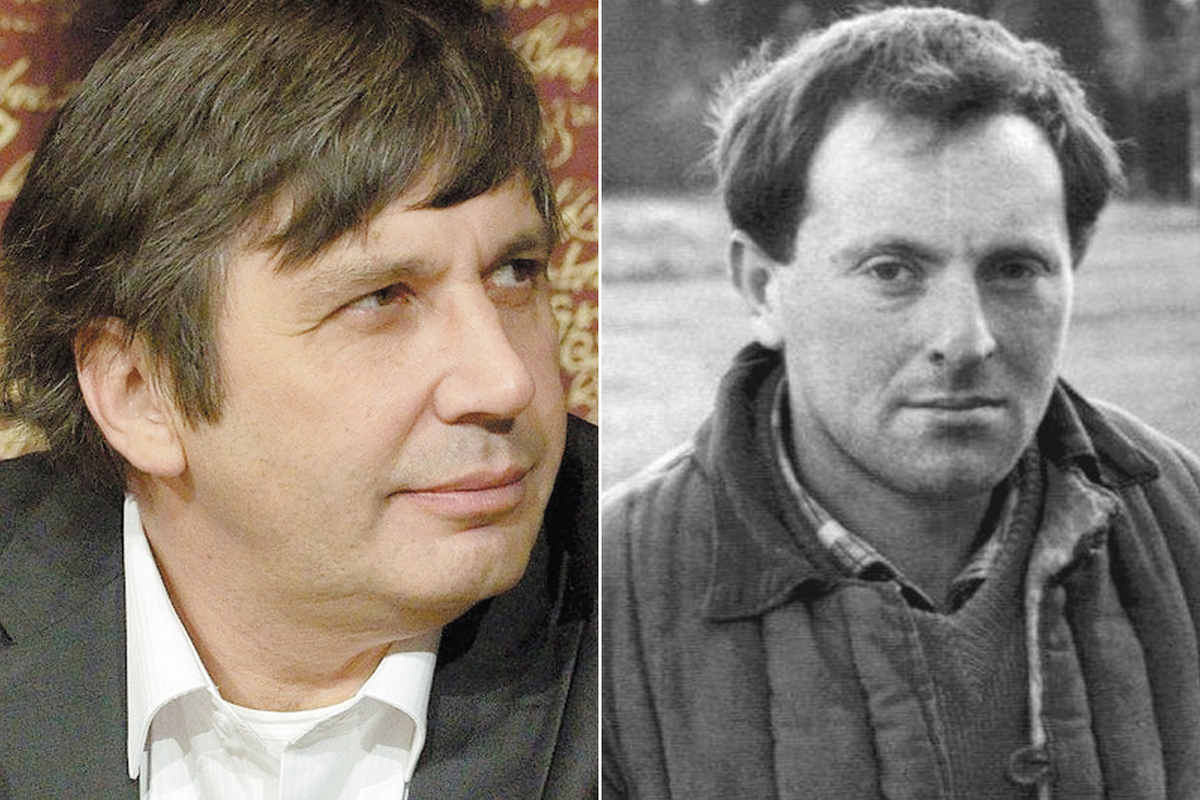 Words about voluntary resettlement, they say that in the minds of the authors of the document there is a thought about compulsory – otherwise why clarify. To charge the police with "voluntary resettlement" is in itself rash. The police are a tool of violence. Dragging and not letting go, hitting (those who resist), well, something worse happens to the detainees. At one time, Nicholas I, a great humanist, appointing Benckendorff as the chief of the gendarme corps, handed him a snow-white handkerchief with the words: "The more you wipe the tears of widows and orphans, the better you will fulfill your post." (Why these women and children were left widows and orphans is unknown.)
The announced return of emigrants to Russia raises a colossal number of questions. Why people leave is known. But why would they want to come back? Interior Ministry officials (who are no longer called cops) will require incredible intellectual effort.
1. From which countries will "voluntary resettlement to the Russian Federation" come from? From the USA, Germany, Israel, Czech Republic? Or from Somalia and the Central African Republic (they say there are Russian citizens even there).
2. Who will these settlers be? Roughly speaking: scientists or prostitutes? We need the good ones, but we don't need the bad ones, we already have enough bad ones.
3. Good (scientists, engineers, doctors) will have to somehow be persuaded to quit their jobs, housing, children to take away from schools; sell or, again, abandon all the property. When our physicist Andrey Geim (who left for Holland in 1990) received the Nobel Prize for the invention of graphene in 2010, he (Geim) was offered to return and work in Skolkovo under any conditions: they promised an excellent salary and whatever you want. He replied: "Am I crazy?" Translated into civilized language, this meant: it's not about money, not about the square meters of an apartment, but about the conditions for work and life. Our police cannot provide these "living conditions". Billionaires walk around London and Geneva on foot and without security, go to any restaurant to dine; politicians also live differently: German Chancellor Merkel herself goes to the supermarket, buys food, rolls the cart to the checkout, and most importantly: she eats what everyone eats. This seems to be a fairly straightforward explanation of the "living conditions".
4. We don't need vagabonds and prostitutes. So, we are talking about how to convince the prosperous, smart, etc. to return. Cudgels and other persuasive special means are not suitable here. Arguments and eloquence are needed. What kind of zlatoust policemen should be! And how many such Zlatoust will be needed to persuade half a million smart people to return (and we don't need fools, there are enough of them anyway). Our zlatoust from the Ministry of Internal Affairs, in order to convince people to fulfill some insignificant request, first plant drugs on them. Overseas, this method can be tricky. The main thing is not to send Petrov and Boshirov on the assignment.
The government chrysostom is best described by their own documents. The aforementioned decree says:
Solving the task "Providing support in voluntary resettlement to the Russian Federation in 2022-2030 for at least 500 thousand compatriots living abroad" provided through methodical securing development and approval of draft regional resettlement programs, preparation and approval of draft regional resettlement programs, preparation and approval of draft legal acts regulating the process of granting subsidies from the federal budget to the budgets of constituent entities of the Russian Federation for partial compensation of costs associated with the implementation of regional resettlement programs, forecasting, planning, securing timely fulfillment of the obligations of the Russian Federation to provide migrants with state guarantees at the expense of the federal budget, development of proposals for improving the conditions for receiving compatriots in the constituent entity of the Russian Federation.
This, dear readers, is one phrase in which everything that is needed is provided by providing. Admit it to yourself: did you manage to understand what was written?
What a disgusting language, muddy, deliberately overloaded with clerical tricks that supposedly contribute to correct understanding, but in fact make it impossible to understand. It will take five years out of eight to understand the instruction.
In the preamble to the Resolution, the Government gives the following instruction:
To the Ministry of Internal Affairs of the Russian Federation to place the state program of the Russian Federation "Ensuring public order and combating crime" in the analytical information system for ensuring the openness of the activities of federal executive bodies in the information and telecommunications network "Internet".
If the authors were fluent in Russian, they would have written: "Place the program on the Internet." And they did it: "in the analytical information system for ensuring the openness of the activities of federal executive bodies in the information and telecommunications network" Internet ".
5. Do you want to persuade to return half a million of those who have already settled there? Maybe try to make sure that scientists, engineers, doctors and programmers do not leave Russia? And they keep on leaving. In 2020 alone, 61,400 people left for the "far abroad". The most educated prevail among those leaving. Moscow lost 14 thousand, Moscow region 7300, Petersburg 3700.
It should be borne in mind that our official statistics do not give an idea of ​​the real number of those who left. In fact, there are several times more of them, because if a person retains Russian citizenship, he does not fall into the official statistics of emigrants. Currently, at least 11 million Russians live abroad.
6. Smart people (deciding whether to return or not) will certainly look at the situation, at, so to speak, the health of the Motherland. Strange lawsuits; heavy sentences for a plastic cup; refusal to comply with international norms and court decisions; the announcement of human rights organizations, the media and ordinary citizens – foreign agents; Removal from the elections of those who do not like the authorities – is it, perhaps, an advertising campaign to return to their homeland? This is some kind of wolfish advertising campaign. Little Red Riding Hood, of course, is a fool, but not so much. She felt something was wrong if she asked: "Granny, why do you have such huge teeth?"
Little Red Riding Hood realizes that there may be a prison, the status of a foreign agent and other upsetting changes in the political climate. The laws that the Duma hastily adopted are completely repulsive, not attractive.
How many fugitives returned to the hot thaw of Perestroika? How many of them returned during Yeltsin's time? Why would this happen now, when the state program promised them only "partial reimbursement of expenses ". Partial is how much? How much will be left after rollbacks?
7. How much money from the budget of the Motherland-Mother is supposed to be spent on "lift" – to pay for the move, to buy housing here? These promising returnees probably don't live there in barracks.
8. Those whom we want to return, closely follow what is happening here, worry, receive very detailed information. Of course, the happy returnee will be shown on TV. Getting off the plane, he first kisses the landing strip, and then tells on TV how he was beaten and tortured in the West. Many of those living here will believe. The question is: will those living there believe? They are smart, literate; I suppose you've read the story of Marina Tsvetaeva and her family. They lived in France, lived in poverty. Marina's husband Sergei became an agent of the Cheka-GPU, began to agitate everyone to return to the USSR, and their whole family returned. Sergei was shot, Marina hanged herself, and their daughter was in hard labor for 17 years in the Gulag. For the government program to return emigrants to succeed, the most famous fugitives would have to return. If Gusinsky, Khodorkovsky, Chichvarkin return, they may be followed. In addition (again, for the success of the resettlement), you can return to Russia and bury the remains of Berezovsky and Litvinenko here.
9. In recent years, many employees of the Ministry of Internal Affairs have discovered countless riches: billions in money, golden toilets, etc. We are even accustomed to such news and no longer pay attention to them, but we understand that there are many more who were not caught than those who got caught. It is also known that these wealthy police officers have houses and apartments abroad, have foreign currency accounts there, which means, apparently, they dream of leaving. there… How can such dreamers convince compatriots to return? here?
10. Not so long ago, an order was issued prohibiting employees of the Ministry of Internal Affairs to spend their holidays abroad – that is, to go there for their own (even if stolen). And now they will be paid for business trips and, probably, long ones (you can't persuade anyone in an hour, even a week may not be enough). And the daily allowance should be very good, so that the police chrysostom can invite a promising returnee to dinner, and not eat at the expense of the persuaded.
Why not convince Rush Today from the screen? Why not via skype? Why personally? And who will talk whom? What if, instead of tempting to return, the cop will be tempted to stay?
11. How much money is needed for a person to leave home, work, comfortable life, and pull children out of school? And if the children were born there, they may not speak Russian at all.
It seems that this idea will not so much return good people to their homeland as it will reveal the unattractiveness of Russia, the corruption of the idea itself and, to put it mildly, the intellectual oddities of those high officials who invented all this and did not hesitate to issue it in a state document.
It takes some incredible eloquence to convince a person from a place where the asphalt is changed every 20 years, to move to a place where it is changed every six months.