Population of Capitol (MG) reaches four times on holidays – 01/08/2022 – Daily life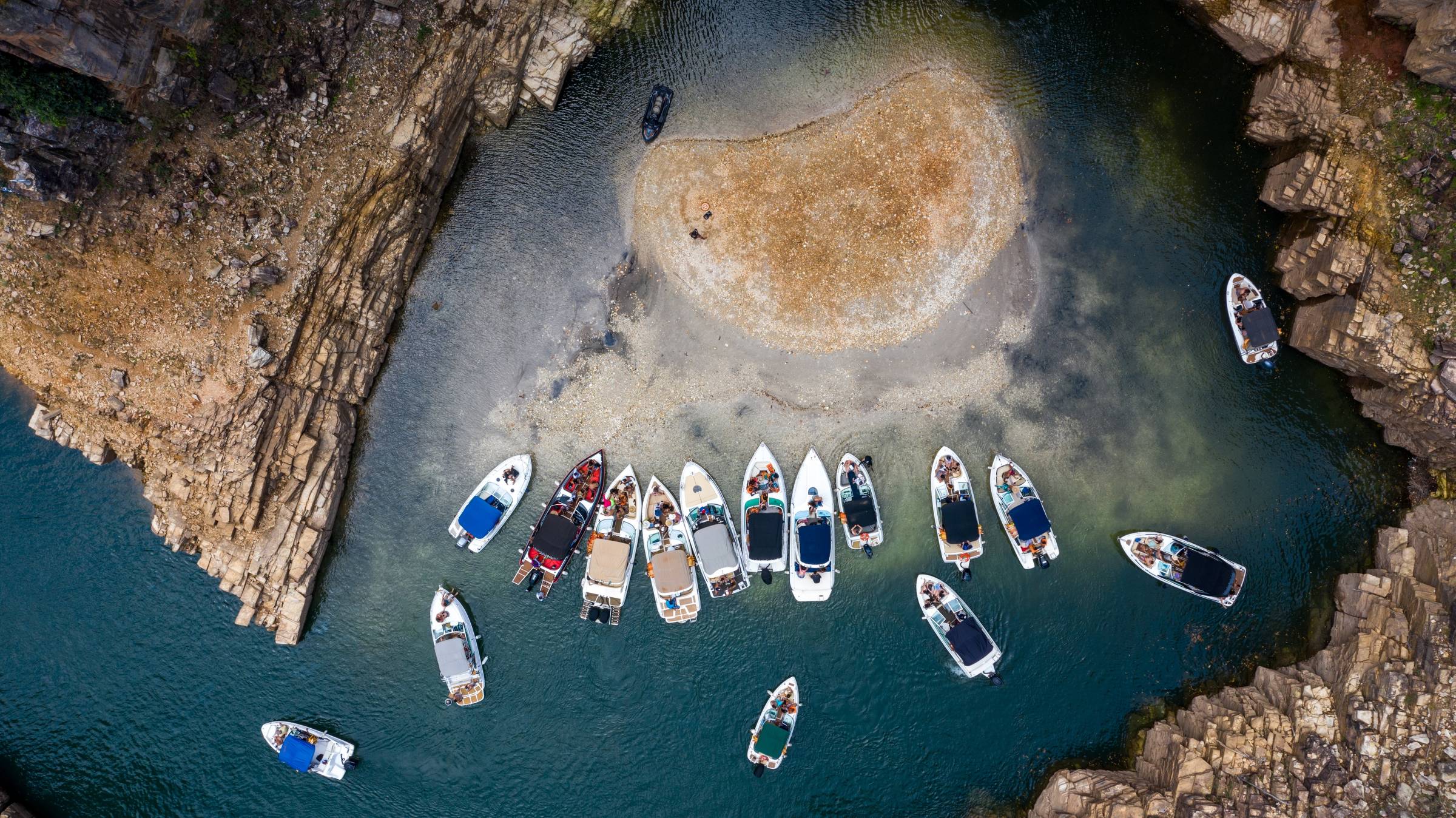 With about 8,700 inhabitants, the municipality of Capitólio (MG) receives 5,000 tourists on weekends and up to 30,000 on holidays, and faces criticism from environmentalists for predatory tourism.
One of the city's biggest attractions is the Furnas lake, known as the Mar de Minas. With canyons formed by walls of more than 20 meters, like the one that collapsed this Saturday (8), the region receives an intense flow of speedboats on weekends.
Three years ago I was in Capitólio and I was able to observe closely the little structure and the precarious supervision of the municipality to receive the amount of tourists that go to the place, especially on long holidays.
It was also shocking to observe the lack of environmental awareness of many tourists, who discarded garbage on the banks of the dam and on the way to the waterfalls.
On the lake, many speedboats were circulating with excess passengers, many of whom were without life jackets. The dam is up to 70 meters deep in some parts.
Other tourist spots, such as the bridge over the Turvo River and the canyons viewpoint, also portrayed signs of disorderly tourism.
With a very small parking area, vehicles used to stop on the side of the MG-050. The narrow space of the highway was disputed by people on foot and by the intense traffic of vehicles, some on the wrong way.
On the way to the lookout entrance, there were several street vendors and a trail of plastic bottles, cigarette butts and paper. At the edge of the cliff, where many people climb for selfies, no warning of danger.
From 2019, the City Hall of Capitólio started to say that it increased the inspection of the place, especially in relation to street vendors. Currently, traders say that there is more safety and quality in the tourist structure.
The situation of the municipality, which has 60% of the economy based on tourism, has already been the subject of a study on the intense real estate speculation in the region, with the increasing transformation of rural areas into urban, for the creation of subdivisions destined to the flow of tourists, and not to its inhabitants.
The authors of the study, presented at a meeting of researchers in urban planning, in Natal (RN), say that the municipality of Capitólio is on alert and that it needs to create instruments so that growth is not harmful, but inclusive, environmentally sustainable and socially just.