Port of Beirut: the investigation still hampered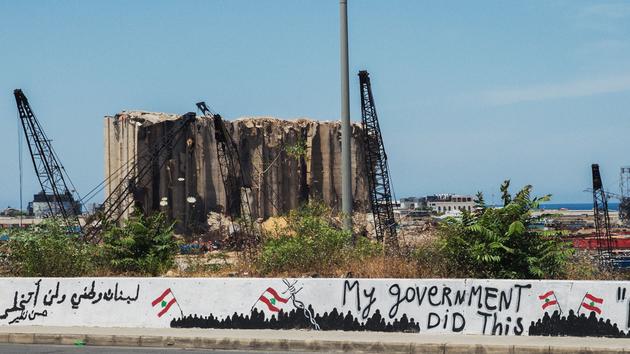 On the eve of crucial hearings, the judge investigating the August 4, 2020 explosion case was suspended.
From Beirut
Judge Tarek Bitar's photo is popping up all over Lebanese social media, with a single mention: "I am with you. " The magistrate charged with investigating the causes of the explosion of ammonium nitrate in the port of Beirut, one of the most devastating non-nuclear explosions in history, is a hero in the face of a manzoumé clinging to its impunity.
Read alsoIn Lebanon, an endless political crisis
The name designates the political system which controls the security forces, the media, the judiciary, the administrations, and mixes community, religious, financial and militia powers. "She uses all the strings to always get by», Indignant Jihane, one of the co-organizers of a demonstration in front of the Beirut courthouse, scheduled for Wednesday in support of the families of the victims of August 4, 2020. Because, after the challenge of the first investigating judge in February, it is Tarek Bitar's turn to be suspended, temporarily at this point, by virtue of a complaint filed against
This article is for subscribers only. You have 81% left to discover.
Freedom has no borders, like your curiosity.
Continue reading your article for € 1 the first month
Already subscribed? Log in