proceedings against a former executive suspended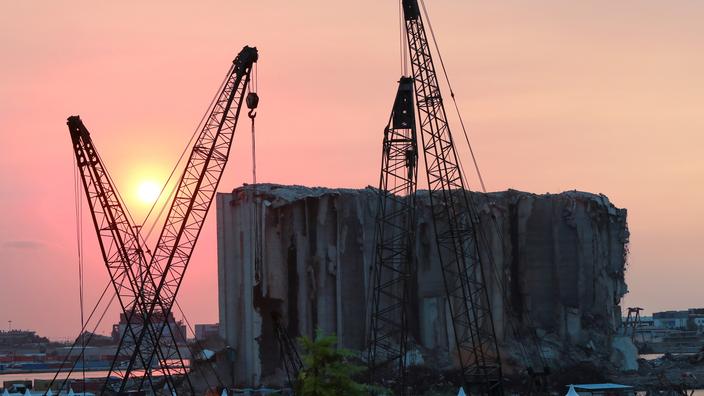 The judge in charge of the investigation into the explosion at the port of Beirut, Tareq Bitar, on Thursday suspended legal proceedings against former Prime Minister Hassan Diab after the latter filed a complaint against him, according to a judicial source. The investigating judge was notified of the complaint presented by Hassan Diab before the Court of Cassation and decided to suspend the proceedings against the former Prime Minister and to waive his questioning scheduled for Thursday pending the decision of the Court , this source told AFP.
Read alsoIn Beirut, the old front line remains a badly healed wound
Hassan Diab was Prime Minister at the time of the explosion at the port which on August 4, 2020 left more than 200 dead, more than 6,500 injured and devastated entire neighborhoods of the Lebanese capital. It was attributed by the authorities' own admission to the storage without precautionary measures since 2013 of huge quantities of ammonium nitrate. Judge Bitar has already summoned Hassan Diab and four prominent former ministers as part of the investigation, but they never showed up. He also issued an arrest warrant that was not executed against a former Minister of Transport.
Read alsoLebanon again facing the specter of civil war
Blamed for criminal negligence, the authorities are accused by the families of the victims and NGOs of torpedoing the investigation to avoid charges. Target of a smear campaign orchestrated for weeks by the powerful armed movement Hezbollah which calls for its recusal, Tareq Bitar has had to suspend the investigation on several occasions, the object of strong tensions and divisions in Lebanon. This polarization degenerated into deadly violence on October 14 in Beirut after gunfire on the sidelines of a demonstration organized by Hezbollah and its ally, the Amal movement, to demand the replacement of Judge Bitar. The violence left seven people dead.