Procon-SP launches denunciation service against racism in commerce – 11/09/2021 – São Paulo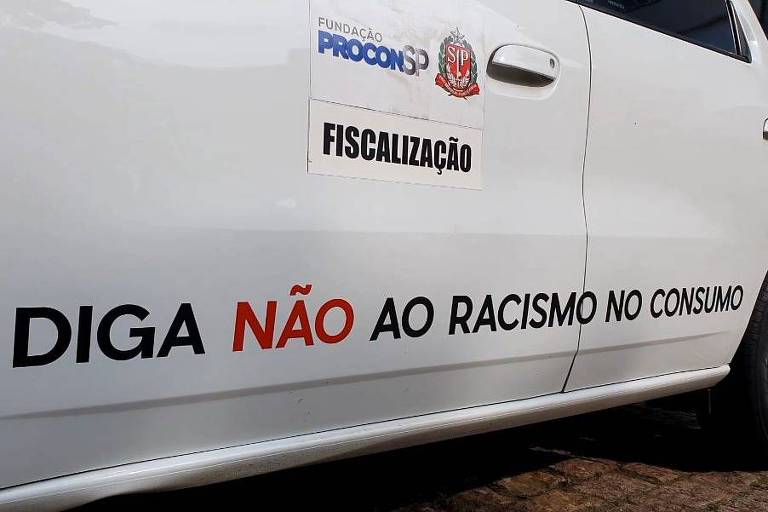 On Tuesday (9), Procon-SP launched the Procon Racial, a specific service for allegations of racism in São Paulo commerce. Cases can be reported on the foundation's website, on the tab "Report Racial Discrimination", or in person at a Procon unit.
For the action, in partnership with the Zumbi dos Palmares University, Procon formed a nucleus to combat racism in the inspection directorate, in addition to supporting and encouraging the Municipal Procons associated with local inspection actions.
"Procon Racial has its origins in the observation that, also in consumer relations, there is a disguised racism", says Fernando Capez, executive director of Procon-SP.
The university will be responsible for providing the information for the consumer protection agency team to develop work related to the topic.
In addition, the higher education institution will provide legal and psychological assistance to consumers who are victims of discrimination in consumer relations.
​According to the entity, after the complaint reaches the team, the complained company will be notified and will have 72 hours to defend itself.
Companies that commit a crime of racism may suffer administrative sanctions such as: fines, temporary suspension of activity, cancellation of the establishment's or activity's license and imposition of counter-advertising. On the other hand, crimes resulting from racial or color prejudice can be sentenced to up to 5 years in prison. The fine could reach R$ 10.9 million, according to Procon.
To strengthen the initiative, Procon-SP will produce guidance booklets aimed at consumers and suppliers, addressing rights, duties and procedures that must be adopted or avoided in order to strengthen the fight against racial discrimination in consumer relations. Courses, lectures and events will also be developed.
In a survey carried out by the Foundation, in July 2019, more than 65% of people who classified themselves as black declared that they had suffered discrimination when establishing or trying to establish a consumer relationship in São Paulo.
Procon-SP Racial | Complaint
On Tuesday (9), Procon-SP launched a service to denounce racism in the São Paulo trade
The Foundation, using the Consumer Defense Code, can curb and punish any abuse practiced in the consumer market
Discriminatory situations in everyday life
Carrying out any type of embarrassing, intimidating or vexatious action, such as, for example, searching a stock exchange in a commercial establishment or being chased by security guards
Prohibit or impose constraints on entering or remaining in an environment or establishment open to the public, such as in bank doors that lock
Create embarrassments or constraints to access and use of common facilities and non-private areas of buildings, such as suggesting the use of a service elevator, due to skin color
Refuse, delay, prevent or burden the use of services: taxis, buses and even transport applications refuse to serve black people, among other acts
racism and injury
In racial slur the offense is directed at an individual; it consists in offending someone's honor, using elements related to race, skin color, ethnicity, with the use of derogatory words or acts
In the crime of racism, the offense is against a collectivity. It implies discriminatory conduct directed at a certain group
How to report
A person discriminated against in a consumer relationship can report it on the Procon-SP website or in person at the Procon in their city
On the Procon-SP website, on the main page, the option "Procon-SP Racial" is available
You can submit the issue by clicking "Submit Report"
Investigation
After receiving the complaint, Procon will investigate the facts
The entity will have teams dedicated to this theme in particular
The company will be notified as soon as Procon receives the report.
The denounced establishment will have up to 72 hours to defend itself
punishments
Companies that commit crimes of racism may suffer administrative sanctions such as: fine, temporary suspension of activity, cancellation of the establishment's or activity's license, imposition of counter-advertising, among others
Crimes resulting from racial or color prejudice may be sentenced to up to 5 years of imprisonment
The fine can reach BRL 10.9 million
Source: Procon-SP