PS5 UK stock – live: Game PS5 bundles available now, plus restock news from Currys, Amazon and more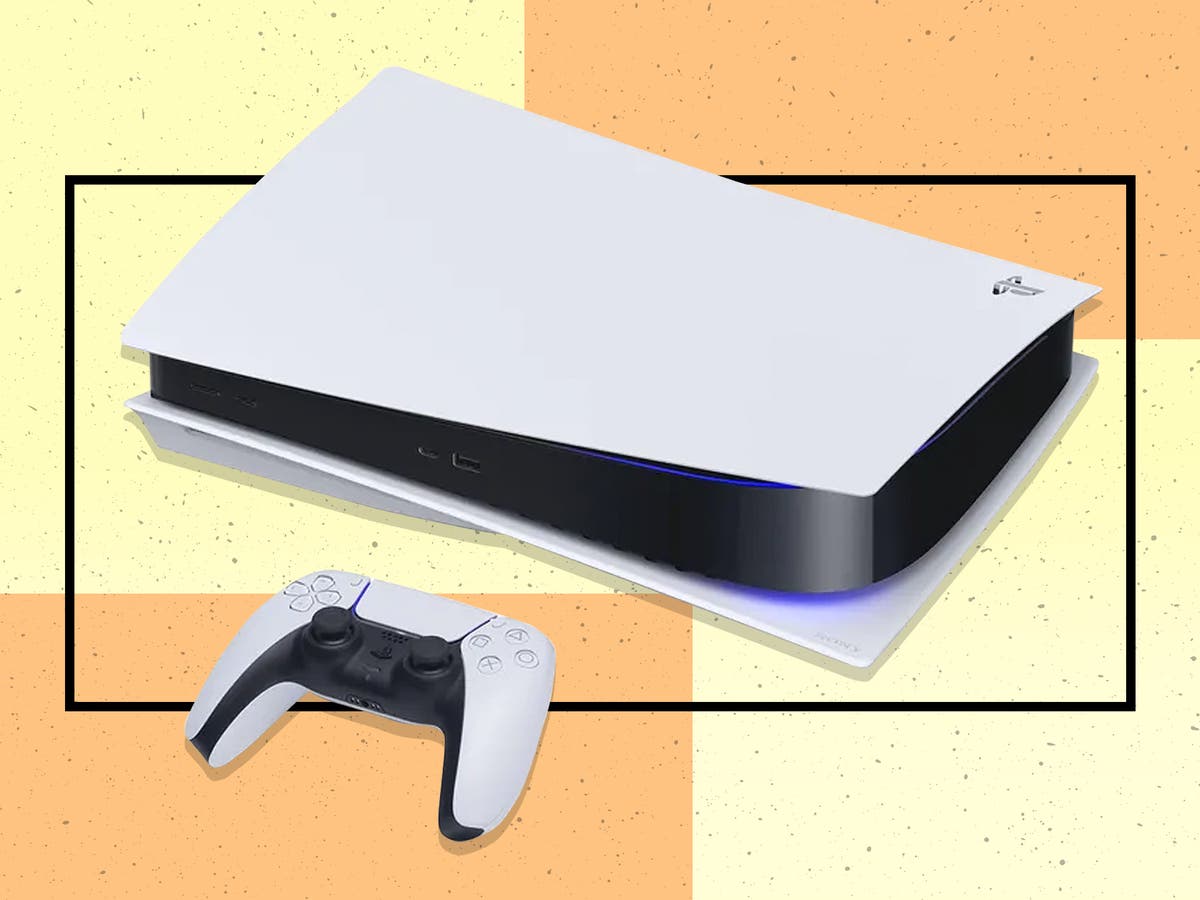 New PS5 update focuses on system performance
Update: Game PS5 stock is now live, with Asda and TO THE to follow next. Read on for more information.
It's been eight months since the launch of the PS5, but persistent supply problems and a global shortage of semiconductors have slowed production of the next-generation console to a crawl. New stock is hard to find, and when it does appear the PS5 sells out fast.
With that said, things are slowly improving. In May, we saw restocks from all major UK retailers for the first time since the console's release. The comeback faltered in June, but in-store restocks at Game did make a small resurgence. July has been a mixed bag so far, but restocks have been picking up pace again, with six drops last week from the likes of Amazon and John Lewis. This week we're set to see seven major drops take place, with Very and Smyths Toys having restocks on Tuesday and Argos dropping yesterday. There are lots more to follow.
If you're still looking to get your mitts on a PS5, there's still hope. We're on hand to give you the latest insight on Playstation 5 restocks from all major retailers, both online and in-store, as well as providing details on rumoured releases, the latest PS5 games and accessories to snap up and much more. Happy hunting.
Read more:
Check stock from UK PS5 retailers below:
1626951655
PS5 disc edition vs PS5 digital edition: What's the difference?
The digital edition of the PS5 has now sold out at Game, but disc edition bundles are still available. As mentioned earlier, they're selling out quick, so don't dawdle.
For those confused about the differences between the two, let us break it down for you. Really, the only difference is that there's no disc drive in the digital edition of the console. This is why it's cheaper. That said, it's often more difficult to secure than the disc edition – it did sell out first, after all.
Games are downloaded from the PlayStation Store and ownership is tied to your PlayStation Network account. Unfortunately, because there's no disc drive, you won't be able to play any physical games you might own. The disc edition of the PlayStation 5 costs £449, while the digital edition, without the disc drive, is cheaper and costs £359.
Alex Lee22 July 2021 12:00
1626949255
Need a PS5 headset?
Got your hands on a PS5 from Game this morning? If not, it's still in stock, but selling out fast.
If you did, you're probably going to want to pair it with some neat accessories to help level up your game. Check out Sony's Playstation 5 pulse 3D wireless headset (£89, Amazon.co.uk), which landed a spot in our review of the best PS5 accessories.
Our tester said that "there's no shortage of gaming headset options out there but the PlayStation 5 pulse 3D wireless headset is a little bit special. Made with certain PlayStation 5 games in mind, its 3D audio means you can feel fully immersed in the experience, feeling like things are truly happening all around you. "It's a distinctive way of doing things that stands out more so than conventional headsets, even if not all games fully take advantage of it just yet. It can help you gain an advantage in certain titles too, which is always useful.
"It uses a wireless adapter to connect to your console rather than Bluetooth which is a minor irritant, and you'll need to remember to recharge it, but it sounds fantastic and it's comfy to wear even after a number of hours of playing."
Alex Lee22 July 2021 11:20
1626947455
Gamers celebrate bagging a PS5 console
PSA: Game PS5 bundles are now in stock. This has honestly been one of the most straight-forward Game PS5 stock drops we've ever had, with lots of happy gamers successfully checking out with their new consoles safely in their shopping basket. We haven't seen many reports of errors or overly-long waiting rooms either, although the dreaded out of stock message post-queue is still out in force.
If you haven't picked one up just yet, there are still some PS5 bundles in stock. There are reportedly 10,000 consoles available, so expect the drop to last a while. This chap is even offering to give away his PS5 T-shirt.
Alex Lee22 July 2021 10:50
1626945928
Game PS5 bundles are now live, and some don't even have a queue
Well, we've never seen this happen before! At the time of writing, there are several PS5 bundles without a queue. We're so used to queuing up that we honestly got a little bit confused when we were directed straight onto the pre-order page and didn't have to watch that slow-walking man. There might be a queue now, but we saw a PS5 digital edition bundle with an extra dualsense controller and a £50 PSN card ( £469.98, Game.co.uk) queue-free. Check them all out on Game's PS5 bundles page.
Alex Lee22 July 2021 10:25
1626944640
Game PS5 bundles available now
The cheapest disc edition bundle comes with a "Player1" T-shirt (£464.98, Game.co.uk). The most expensive disc bundle comes with a dual sense controller and a pulse 3D gaming headset (£599.97, Game.co.uk).
Other highlights include a PS5 disc edition bundle with a copy of Marvel's Spider-Man: Miles Morales and an additional dual sense controller (£594.96, Game.co.uk) and the same PS5 bundle, except with Demon's Souls (£594.96, Game.co.uk).
Alex Lee22 July 2021 10:04
1626944386
Game PS5 bundles to drop at 10am
Game has just released a statement about the drop today, saying that it will take place at 10am, and that the retailer will employ its usual queuing system.
We haven't seen this kind of stock update before from the retailer, but it's great to get confirmation! May it long continue. We'll alert you as soon as the consoles drop, but we're on the edge of our seats! Here is the PS5 bundles page again. Figure out which one you want to go for and wait for our alert, the pre-order button won't work ntil stock goes live.
Alex Lee22 July 2021 09:59
1626943298
What Game PS5 bundles are there?
While we wait for the drop, what Game PS5 bundles are available? The last time we checked, Game had the largest number of PS5 bundles out of all the retailers. The cheapest disc edition bundle came with a "Player1" T-shirt (£464.98, Game.co.uk). The most expensive disc bundle came with a dual sense controller and a pulse 3D gaming headset (£599.97, Game.co.uk).
At the start of June, Game listed new Ratchet & Clank: Rift Apart bundles onto its website. A PS5 disc edition console with a copy of Rift Apart cost £519.98 (Game.co.uk). You can see the full list on Game's PS5 bundles page.
Alex Lee22 July 2021 09:41
1626941553
Currys has just received a shipment of… 300 PS5 consoles
If you thought some retailers had it bad, Currys has just received the most minuscule of PS5 shipments. According to @PS5StockALertUK, the retailer has received 200 digital edition consoles and 100 disc edition consoles. Even worse news? They're probably not for you.
The consoles will most likely be reserved for those who have already redeemed a VIP pass code in their local Currys store. For those uninitiated, the retailer used to run a VIP pass draw in which it randomly dished out codes to buy a PS5 to anyone who signed up. It's closed to new entrants at the moment, but will hopefully reopen again soon.
Alex Lee22 July 2021 09:12
1626940668
AO PS5 stock could also be dropping today
It's AO.com's final chance to drop PS5 consoles today, otherwise a drop will most likely happen next week instead. It's a challenging place to bag a console, but if you know how to secure one from the retailer's website, you won't have much competition. Why? Because you literally have to play around with the site's code in order to get a console.
It's a method that only works with Google Chrome on a laptop or desktop computer, and requires you to click into AO's element inspector and change one of the product codes to check out. Difficulty level? Extreme!
Alex Lee22 July 2021 08:57
1626939768
Game PS5 stock could drop in the next few hours
Game is heavily rumoured to drop 8,000 to 10,000 PS5 consoles this morning, sometime between 9am and 11am. Bundles will be available, and one stock tracker also suggests that this will be the last chance for you to get a digital edition console before the hardware changes and it gets a little bit lighter – if you're keen on unexpectedly limited edition models.
Our advice for Game? Don't leave the queue when stock goes live or you'll have to queue up from the back again, and make sure to opt for an obscure bundle – the weirder the better – for the best chance of bagging a console.
Alex Lee22 July 2021 08:42
IndyBest product reviews are unbiased, independent advice you can trust. On some occasions, we earn revenue if you click the links and buy the products, but we never allow this to bias our coverage. The reviews are compiled through a mix of expert opinion and real-world testing.