Queiroga, Pazuello, Ernesto and 11 others become investigated by the CPI of Covid – 06/18/2021 – Power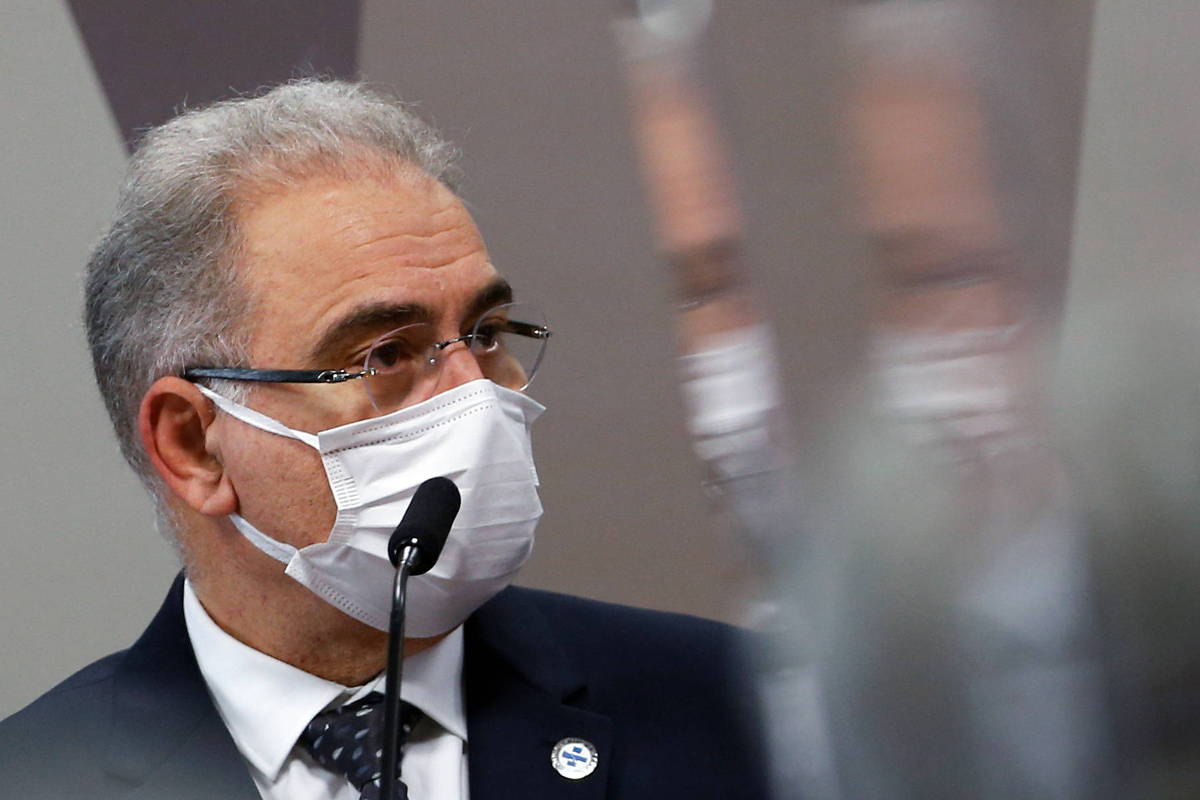 Covid's CPI rapporteur, senator Renan Calheiros (MDB-AL), released a list with the names of 14 people who will from now on be investigated by the commission, including minister Marcelo Queiroga (Health), directors of the portfolio , former ministers and members of the parallel cabinet.
The letter with the names was sent this Friday morning (18th) to the president of the CPI, senator Omar Aziz (PSD-AM).
Renan said that this shift in the condition of some people from witnesses to being investigated highlights an "important moment in the investigation". The rapporteur explains that, in relation to these people, the members of the commission have already had access to evidence and evidence that justify this change in the level of investigations.
"It's good for the investigation and for the legal certainty of those being investigated," said Renan.
Those being investigated, he argues, will now be able to access the investigation, evidence and evidence being gathered against them. Renan himself recognizes that, in relation to testimonies, the commission's work may be hampered, since these agents will now be released from speaking the truth and may remain silent.
Renan mentioned in particular the case of minister Marcelo Queiroga. He justified his inclusion by stating that his first testimony to the commission was "poor" and "ridiculous".
"We put Minister Queiroga, current minister, who had a meager and ridiculous participation in the parliamentary inquiry commission. In his first statement, he tried to say that he would have the autonomy that was lacking. [Nelson] Pond e [Luiz Henrique] Mandetta. The facts showed otherwise," he said.
The rapporteur also justified the inclusion by stating that he purchased batches of vaccines 20% more expensive than previous contracts and, in dialogue with the World Health Organization, he would have defended early treatment.
Renan and the commission's vice president, Randolfe Rodrigues (Rede-AP), also harshly criticized president Jair Bolsonaro, who defended in a live broadcast that immunization for the infection is more effective than the vaccine against Covid-19.
Randolfe said he has filed a request to summon Facebook and YouTube directors to explain why these broadcasts are not sanctioned.
"For much less, Mr Donald Trump was banned from social media."
Randolfe also stated that he is going to present to the president of the Senate, Rodrigo Pacheco (DEM-MG), a proposal for the CPI not to have a recess in July, in order to try to complete the work within the statutory period of 90 days. However, he stressed that the need for an extension or not will be dictated by the pace of the calculation.
The commission's vice-chair also said former Gov. Wilson Witzel, who testified to the commission on Wednesday, reported being threatened. The commission will, therefore, submit a request for protection to the Federal Police.
List of investigated:
Eduardo Pazuello, former Minister of Health
Élcio Franco, former executive secretary of the Ministry of Health
Fábio Wajngarten, former Social Communication secretary of the Presidency
Mayra Pinheiro, Secretary of Labor Management and Health Education
Paolo Zanoto, virologist, suspected of being part of the parallel cabinet
Hélio Angotti, Secretary of Science, Technology, Innovation and Strategic Inputs at the Ministry of Health
Francielle Fantinato, coordinator of the National Immunization Program (PNI)
Marcelo Queiroga, Minister of Health
Carlos Wizard, businessman
Arthur Weintraub, former advisor to the Presidency of the Republic
Nise Yamaguchi, Advocate for Hydroxychloroquine
Marcellus Campelo, Secretary of Health of Amazonas
Luciano Dias Azevedo, physician who drafted a proposal to change the package insert for hydroxychloroquine
​
Ernesto Araújo, former Minister of Foreign Affairs​