Reaching a final formula to supply Lebanon with electricity through Jordan and Syria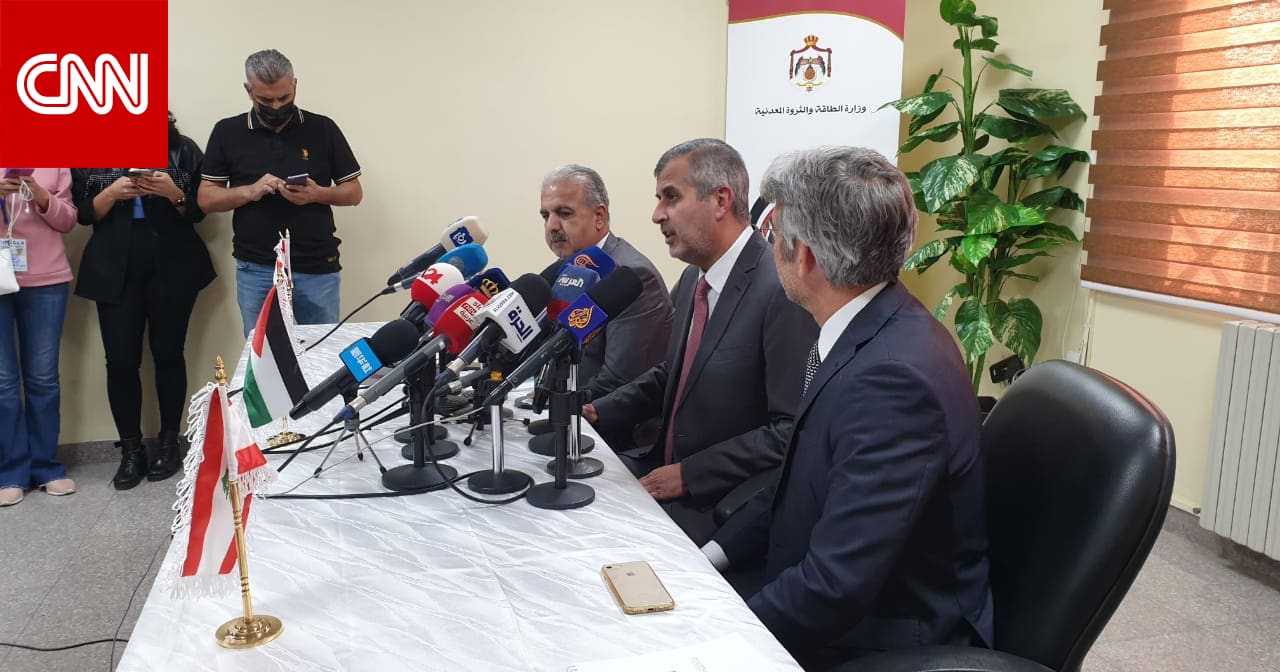 Dubai, United Arab Emirates (CNN) – The Ministers of Electricity and Energy in Lebanon, Jordan and Syria reached, on Thursday, a final formula that paves the way for concluding a final agreement to supply Lebanon with electricity early next year.
Jordanian Energy Minister Saleh al-Kharabsheh said in a press conference held in Amman after the meeting that Jordan, Syria and Lebanon have reached the final version of a contract to supply Lebanon with Jordanian electricity through Syrian territory, stressing the readiness of the Jordanian network for the transmission of electricity.
He added that the quantities of electricity that were agreed to be passed on to Lebanon were the most prominent thing that was agreed upon between the three parties, as it was agreed to supply Lebanon with about 150 megawatts of electricity from midnight until six in the morning and 250 megawatts during the rest of the times, according to a statement by the Jordanian Ministry of Energy.
For his part, Syrian Minister of Electricity Ghassan Al-Zamil said that some issues must be worked on in Syria and will be completed by the end of this year, such as the cost of rehabilitating the electric line, pointing out that the cost of rehabilitating the line after the damage it sustained from acts of sabotage amounts to $5.5 million.
The Lebanese Energy Minister, Walid Fayyad, said, "The linkage will contribute to the sustainability of the energy sector. We have reached a very appropriate formula within enhanced terms at the level of financial costs."
Lebanon suffers from daily power outages that extend for long hours, which made the population rely on generators to meet their electricity needs.
According to Fayyad, his ministry is working to overcome obstacles to importing energy from Jordan, in a way that suits Lebanon in terms of cost and a contractual framework that is suitable for both parties.
The Lebanese official pointed out that "the negotiations with the Jordanian Minister (Hala Zawati) are progressing greatly, and the negotiations now focus on reaching a final formula and the appropriate tariff for both parties."