Reports reveal Hezbollah's threat to the investigator in the port explosion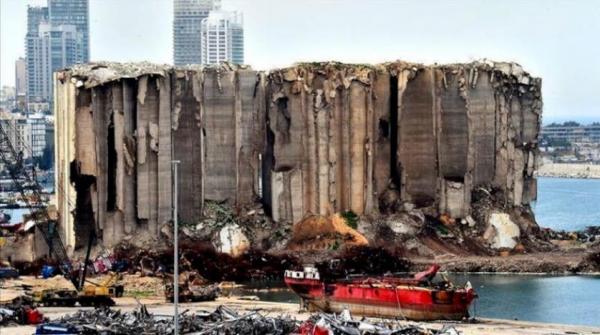 Judge Tariq Al-Bitar's investigation into the Beirut port explosion has entered a very delicate stage, after it touched the "red lines", and took measures that affected Lebanese political officials, most notably former Prime Minister Hassan Diab, 3 former ministers, security and military leaders, and information emerged that Bitar received a threat from Hezbollah warns it against proceeding with these measures.
The official of "security and liaison" in "Hezbollah" Wafiq Safa made an unprecedented visit to the Palace of Justice in Beirut on Monday, and met the President of the Supreme Judicial Council, Judge Suhail Abboud, and the Discriminatory Public Prosecutor, Judge Ghassan Oweidat.
Media sources stated that he conveyed a threatening message to Al-Bitar, in which he said, "Continue with us to the spur, we will walk with you to the other on the legal path, and if the situation does not turn out, we will bury you (uprooting you)."
The seriousness of the threats was confirmed after Judge Oweidat sent a letter to Al-Bitar, requesting "to prepare a report on what is being circulated about an oral (threat) message and its connection through mediation from Mr. Wafiq Safa."
Informed sources indicated that the message came after Safa's visit to the Palace of Justice. Judge Al-Bitar did not appear in his office yesterday and remained unheard of.
Sources from the discriminatory Public Prosecution confirmed to Asharq Al-Awsat that Oweidat's meeting with Safa "did not address the investigations of the port explosion." She said, "The conversation with Safa dealt with the issue of seizing a truck loaded with more than 20 tons of ammonium nitrate in the Bekaa town, calculated on the (Hezbollah) environment."
On the other hand, the Lebanese army announced that it had arrested members of a pro-ISIS cell in the city of Tripoli in the north, which was "planning to carry out security operations in Lebanon," and it also sought to recruit other people to help it.