Republicans are reassured but still have to convince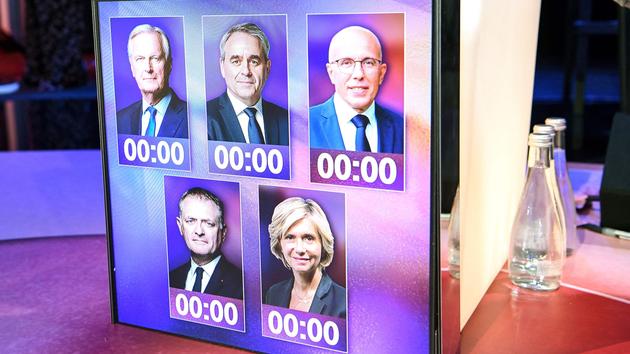 ANALYSIS – The first of the four debates proceeded with serenity, in front of a considerable audience. Republicans believe in their chances once again.
We can no longer accuse the Republican right of having disappeared from the debate. We can no longer blame the Republicans for not having proposals or quantified measures. With the first LCI debate-Le Figaro-RTL, Michel Barnier, Xavier Bertrand, Éric Ciotti, Valérie Pécresse and Philippe Juvin have shown that they had worked – they had been criticized for the opposite for years – and built a program. The dazzling audiences on LCI with peaks of more than 1 million viewers show it: the French were waiting for Les Républicains, they watched them. Until the end.
Purchasing power, economy, industry, energy, immigration, fractures in society, the size of France… viewers could have quickly changed the channel. They stayed.
Read alsoLR Congress: between enthusiasm and disappointment, activists gathered to follow their candidates
At the time of the clash, the buzz, the noise, The Republicans displayed an image of unity, a respectful tone, a desire to work together. "A high-quality, high-level and respectful debate. A debate that