Residents leave apartments after cracks in buildings on the west side of Rio – 06/14/2021 – Daily life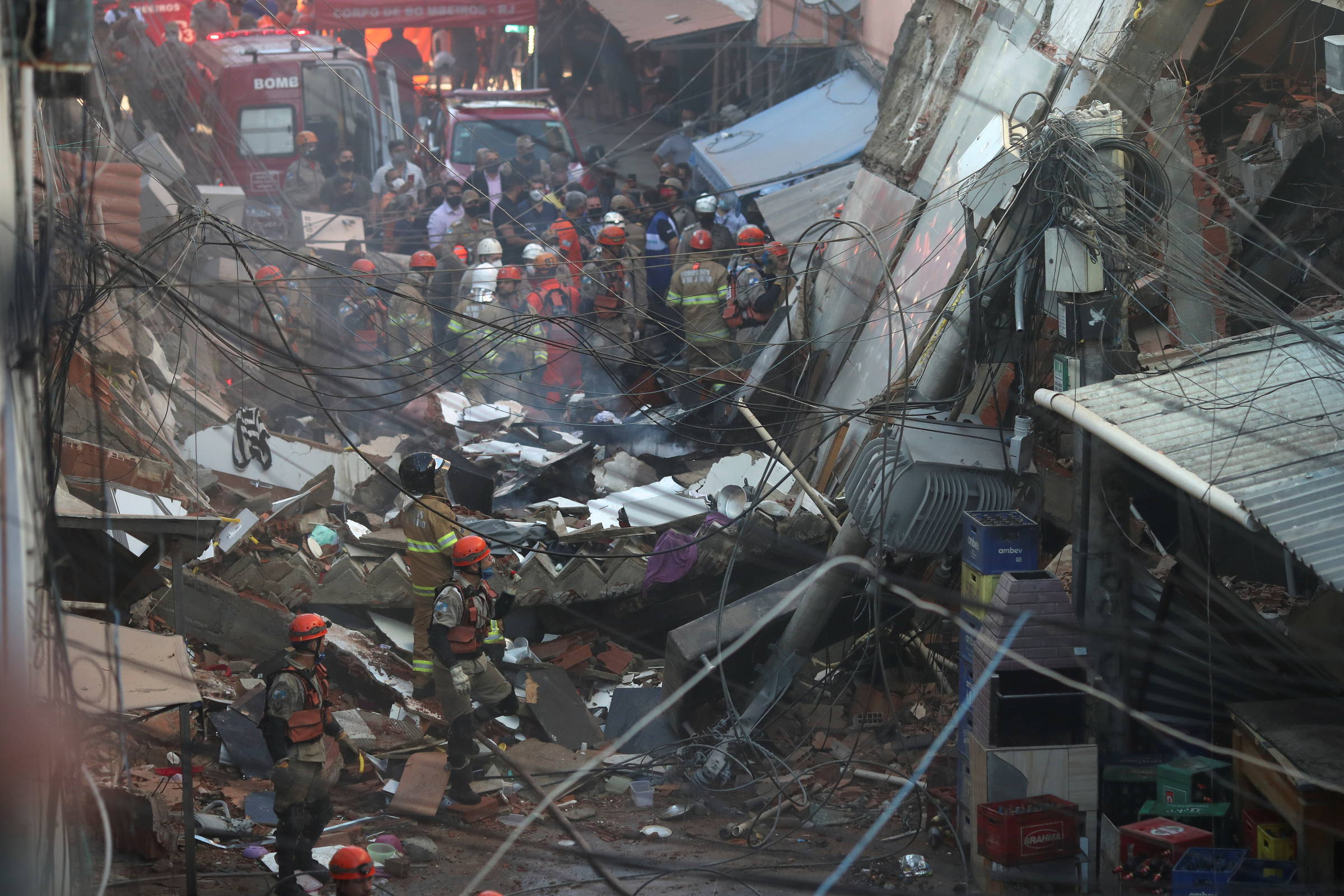 Residents of two buildings located on the Jacarepaguá road, in the community of Muzema, west of Rio de Janeiro, had to leave their apartments at dawn this Monday (14) due to the risk of landslides.
They heard cracks, noticed cracks in the walls, and called the Fire Department. Civil Defense, Municipal Guard and CET (Traffic Engineering Company) teams also went to the site. The Jacarepaguá road was closed at the time of number 115.
At dawn on June 3, a 30-year-old man and a two-year-old girl, father and daughter, died after the collapse of a four-story building in the community of Rio das Pedras, in the same region. Four people were injured.
The construction that collapsed was irregular, according to the Municipal Housing Department.
The region is dominated by militias, whose main income is the exploitation of real estate and the sale of illegal properties.
According to information from the police, the property that collapsed was old, it was built more than 20 years ago by family members who lived in the area and its construction would not have any connection with the militia. The owner of the building stated in a statement to the 16th DP (Barra da Tijuca) that the property was built without hiring specialized professionals.
He also told police that he bought the land about 25 years ago and that the five-story building was built gradually, as he could afford. Macedo said that a plan was never made in the property and that he built the building so that his family members would have a place to live, without ever having rented it to other people.​
Just as happened at dawn this Monday, in Rio das Pedras the residents heard crackling noises before the collapse.
In 2019, 24 people died and seven were injured after two buildings collapsed in the Muzema community.