Richard Malka, the salutary irreverent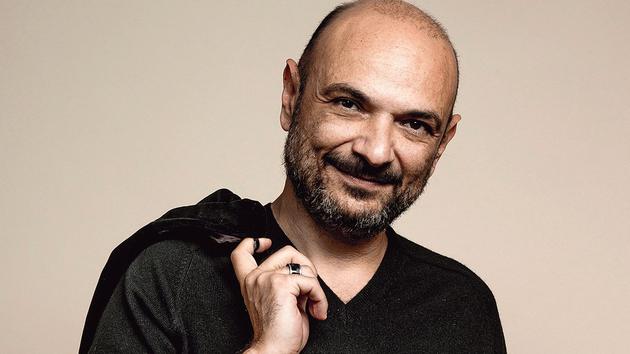 PORTRAIT – In his latest book, The right to piss off God, the lawyer of Charlie Hebdo pounded all those who wanted to restrict freedom of thought or who gave lessons of unreasonable accommodation.
"It will be the day of Yom Kippur!When we decide, by phone, the date of a meeting with him, Richard Malka bursts out laughing. The coincidence is funny indeed. Talk about his latest book, The right to piss off God (Grasset), the day of Atonement, the most important Jewish holiday, that is not lacking in salt. However, it takes more to confuse the lawyer of Charlie Hebdo, who became one of the most ardent defenders of freedom of expression and who, although raised in a traditional Sephardic family "Where we used to have the big parties", does not mean to bow to the demands of any God, even "his".
Read alsoRichard Malka: "The fear of Islam, like any other religion, is a duty"
A form of provocation? Richard Malka assures us that no ("I don't like to hurt people too much") Nor does he want his positions to be perceived as anti-religious ("I have nothing against the texts, I have read them, I know them and I am surrounded by believers of all religions"). He knows it however, to choose such a title for this book
This article is for subscribers only. You have 89% left to discover.
To cultivate one's freedom is to cultivate one's curiosity.
Subscription without obligation
Already subscribed? Log in