right and left regain hope in the aftermath of the regional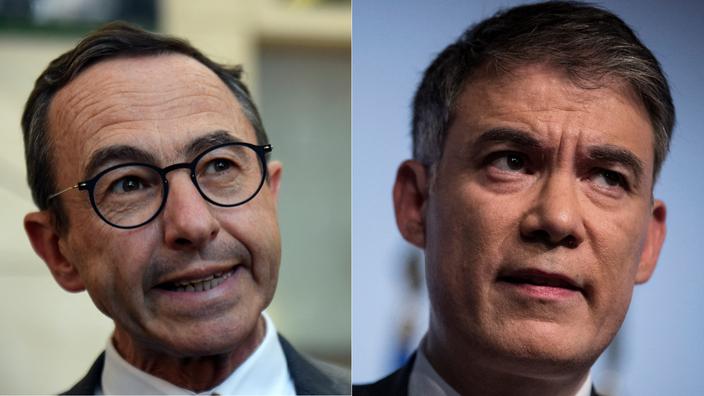 The personalities of the right and the left welcome the results of the local ballot, praising the return to favor of their political forces.
«A Macron / Le Pen second round (in 2022) is not inevitable". This is the message hammered out by Olivier Faure, first secretary of the Socialist Party, on RMC on Monday. In the aftermath of the second round of regional and departmental elections, where the presidential majority and the RN suffered heavy defeats, political leaders from both left and right do not hide their enthusiasm.
Read also :Departmental: LR and his allies retain their ascendancy
«I welcome the fact that regional presidents, such as Carole Delga in Occitanie who scored the best in France, have been able to demonstrate that when the left is clear about its own values, it has an effect.", Praised Olivier Faure, assuring that these victories have"awakened (…) a form of hopeIn his political family.
"The right is the majority in France"
The satisfaction is the same in the camp opposite. On France 2, Bruno Retailleau considered that "only the right"Could"disrupt the face-to-face between Macron and Le Pen». «The right is the majority in France (…) We must be up to the challenge", Rejoiced the boss of senators LR, favorable from the start to a primary to decide between the various candidates of the right.
According to him, if the right wants to win in 2022, it must "to talk to». «This French team, we must compose it", He proclaimed, claiming"a clear line" for a "right of conviction"And"of courage».
An opinion shared by the re-elected president of the Île-de-France region. "This election loosened the stranglehold in which the government was trying to lock us, (…) that of the Macron / Le Pen duel", Estimated Valérie Pécresse, on the set of BFMTV / RMC. According to her, the right has succeeded in bringing out "a very good team from France, especially in the regions". And to plead, too, so that the right is "reuniteTo determine his presidential candidate. An adventure in which she intends to take her full part. "I will think about the continuation during the summer", She has already promised.