Rio de Janeiro allows dogs and cats in supermarkets – 06/08/2022 – Daily life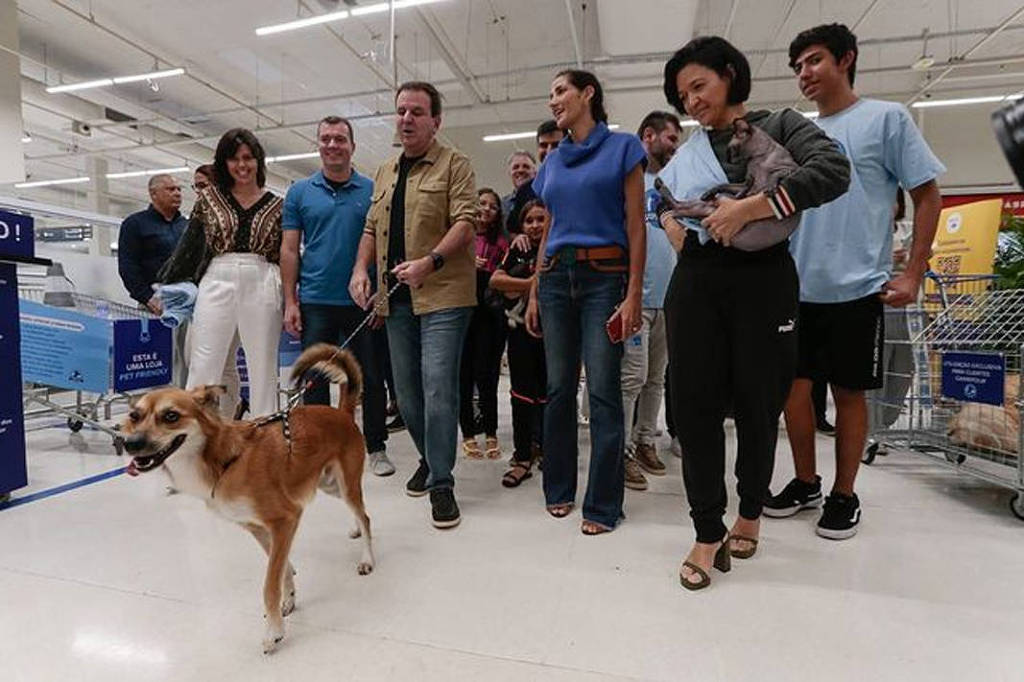 The mayor of Rio de Janeiro, Eduardo Paes (PSD), signed a decree this Friday (5) that regulates the entry of pets in supermarkets.
The initiative came from Asserj (Association of Supermarkets of the State of Rio de Janeiro), which created and will be responsible for issuing the "Super Pet stamps" for markets that adhere to the measure and follow the rules of the municipality.
According to Paes, Rio is the first capital to authorize the access of dogs and cats to establishments.
The text cites as a justification "the increase in the dissemination of pet friendly between the population and commerce in general" and "the need to establish criteria and parameters for the adaptation of the culture pet friendly the exercise of economic activities".
From now on, animals, always accompanied by their owners, are allowed throughout the product commercialization area, but cannot circulate in the areas of storage, production and food handling.
Dogs must wear a collar or muzzle (depending on their size) and cats must be in appropriate boxes for transport. It is not allowed to offer water or food inside the supermarket, nor the entry of visibly aggressive or injured animals.
According to the decree, the markets must demand from the owners a vaccination certificate and proof of deworming and keep one or more employees dressed to exclusively clean the environment when necessary.
Establishments can also install play areas for animals under the constant supervision of an employee, provide specific carts to carry groceries and pets simultaneously and offer drinking water in a specific environment.
Stores must also maintain a notice stating that they are an establishment pet friendlyindicating the species that can enter (dogs and cats) and the rules and restrictions for the access and handling of animals in the establishment.
The start of the measure was marked this Saturday (5) at a Carrefour unit in Barra da Tijuca, in the west of Rio, with the presence of Paes, the municipal secretary of health, Rodrigo Prado, and the president of Asserj, Fábio Queiróz. .
"Many people leave their animals trapped at the entrance to the markets while they shop, running the risk of being robbed or having an accident. The initiative aims to serve this large portion of consumers", explained Queiróz in a note from the association.
Dogs have also been allowed on the beaches of the capital of Rio de Janeiro since September 2019, when a law passed by the City Council came into force — former mayor Marcelo Crivella (Republicans) neither sanctioned nor vetoed the project, so it went into effect automatically.
The text provides for control measures to check the use of the collar, the collection of animal feces and the vaccination certificate, in addition to the creation of a separate lane in which they can circulate. In practice, however, the animals tend to be loose in the sand, without supervision.