Russia "hopes" that the Taliban will defeat ISIS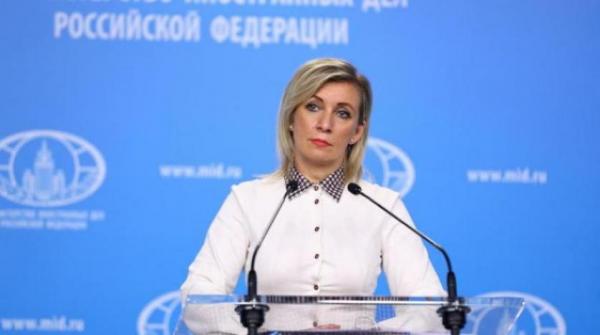 Russia expressed its hope (Thursday) that the Taliban will defeat ISIS in Afghanistan, as promised, a week before a conference in Moscow in which the movement that returned to power at the end of August will participate, according to Agence France-Presse.
"We are concerned that the activity of the terrorist organization (ISIS) is not receding," Russian Foreign Ministry spokeswoman Maria Zakharova said at a press conference. .
On Wednesday, Russian President Vladimir Putin expressed his concern about the flow of militants from Syria and Iraq into Afghanistan and that they might seek to "destabilize neighboring countries", especially the former Soviet republics that belong to the Russian sphere of influence.
Zakharova also confirmed the holding of an international meeting on October 20, which will be attended by envoys of the Taliban and representatives of China, Iran, Pakistan and India, countries that together with Russia constitute the "Moscow formula on Afghanistan."
The conference will address security issues as well as those related to humanitarian aid and reconstruction.
Twenty years after it was ousted by the United States, the Taliban quickly returned to power in August following the US military withdrawal.
Russia pays great attention to the situation in Afghanistan, which was occupied by Soviet forces for 10 years until their withdrawal in 1989.
Moscow considers the Taliban a "terrorist" movement, but it has engaged in a dialogue with it for years, and has adopted a conciliatory approach towards it since its return to power because of its promises not to allow the activity of more extremist organizations in Afghanistan.
Since the summer, the Russian army has been conducting regular and joint military exercises with the forces of its regional allies on the Afghan border.
The "ISIS-Khorasan Province" has claimed responsibility for a series of attacks aimed at destabilizing the "emirate" declared by the Taliban.