Russia is massing troops in the South to stem a counterattack, says UK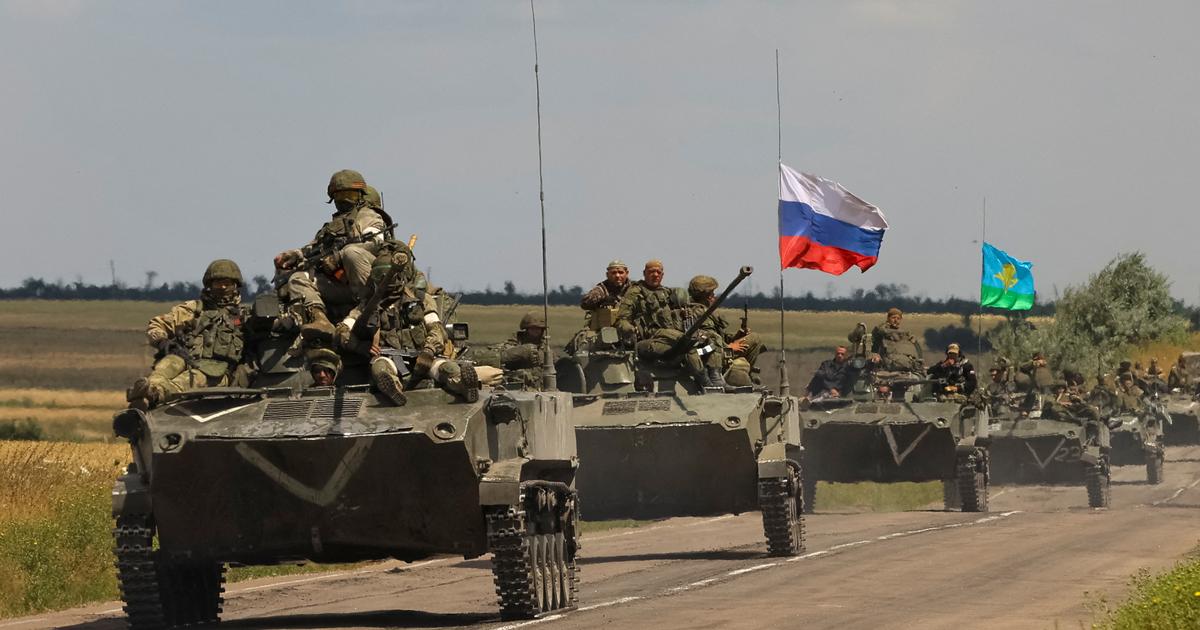 After the Donbass, the Kherson region could become the new epicenter of the war, warns British military intelligence.
The city of Kherson in southern Ukraine, which fell to Russian forces early in the conflict, could soon become the new epicenter of the fighting. This is according to the British Ministry of Defense in an analysis of the situation on the ground published on Twitter on Saturday.
The document highlights several elements leading to think that the war is entering a new phase. "It is almost certain that Russian forces will regroup in southern Ukraine in anticipation of a Ukrainian counter-offensive or to prepare for a possible assault."Explains the ministry, detailing the arrival of numerous convoys of Russian military trucks, tanks, artillery and other weapons coming from Donbass, now heading for southwestern Ukraine.
Read alsoAround Kherson, the counter-offensive with small steps of the Ukrainian army: the story of the special envoy of the Figaro
The area in question stretches from the vicinity of Zaporijjia to Kherson for nearly 350 kilometers, parallel to the Dnieper. According to the statement of the British ministry, "tactical battalion groups", composed of 800 to 1000 men and deployed in Crimea in order to support the Russian troops, are already mobilized around Kherson.
For several days the Ukrainian army has been directing its attacks on the occupied region of Kherson. Bridges, ammunition depots and rail links would thus be targeted, in particular the rail branch linking Kherson to Crimea.