Russia is "responsible" for the assassination of Litvinenko in the United Kingdom in 2006, judges the ECHR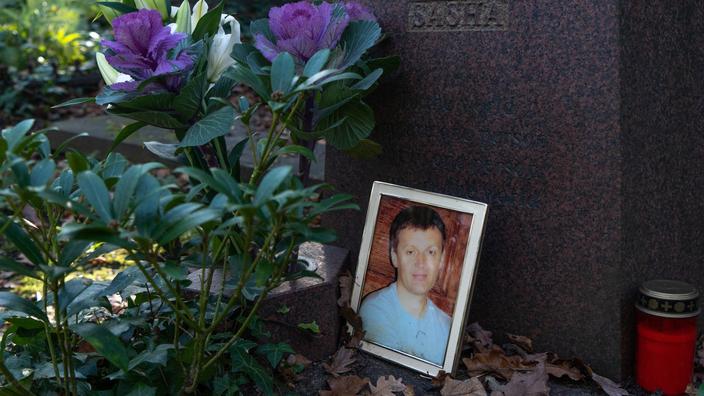 The European Court of Human Rights (ECHR) ruled on Tuesday September 21 Russia "responsibleOf the assassination of ex-spy Alexander Litvinenko, poisoned with polonium 210 in 2006 in the United Kingdom.
Read alsoIn London, the murder of ex-Russian spy Litvinenko becomes an opera
The Court considers "that there is a strong presumption"That the perpetrators of the poisoning, named by a British investigation,"acted as agents of the Russian state". She also points out that Moscow has not provided an alternative explanation "satisfying and convincing», «nor refuted the findings of the British public inquiry". European magistrates finally point out that the Russian authorities have "no effective internal investigation"Which would have made it possible to identify and judge people"responsible for the murder».
They therefore found Russia guilty of violations of Article 2 of the European Convention on Human Rights, which guarantees the right to life, and of Article 38, which obliges states to provide the ECHR with all the documents necessary for the examination of a case. Russia was ordered to pay 100,000 euros for non-pecuniary damage to the widow of Alexander Litvinenko, a particularly high sum in view of the Court's case law. The Russian judge for his part expressed a "dissenting opinionOn the violation of the right to life.
Former agent of the KGB then of the FSB, Alexandre Litvinenko had been dismissed from the Russian security services after having mentioned a study work on the possibility of assassinating a rich businessman, recalls the ECHR. He had been granted asylum in the United Kingdom in 2001, and then denounced corruption and the alleged links of Russian intelligence services with organized crime.
Read alsoRussia: Kremlin steps up offensive to silence dissenting voices
Alexander Litvinenko died on November 23, 2006 as a result of poisoning with polonium-210, an extremely toxic radioactive substance. While he was dying, he pointed the finger at the responsibility of Russian President Vladimir Putin. In an investigation report published in 2016, the British authorities named Dimitri Kovtoun and Andreï Lougovoy as the perpetrators of his assassination. Moscow has always refused to extradite them.