Russia sets a new record in daily Corona deaths and a slight decrease in injuries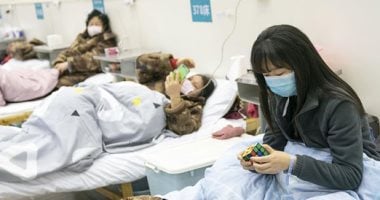 And a statement from the headquarters of operations to combat the emerging corona virus in Russia, according to what was reported by the Russian (Sputnik) news agency, today, Tuesday, that "39 thousand and 160 new cases of the emerging corona virus were recorded in 85 Russian regions during the past 24 hours, including 3,200 asymptomatic infections (which represents 8.2 percent of the number of injured)."
The statement added that the total number of injuries has reached – since the beginning of the pandemic – 8 million and 873 thousand and 655 injuries.
The statement indicated that the largest number of injuries was recorded in the Russian capital, Moscow, with 5,287 injuries, followed by the Moscow suburbs with 2,818 injuries, and then St. Petersburg with 2,680 injuries.
According to the headquarters statement, 1,211 people died of coronavirus infection within 24 hours, including 95 cases in Moscow, and 88 cases in St. Petersburg, bringing the total number of deaths to 249,215 deaths.