Russian gamer earned a million dollars and made a public offer to the girl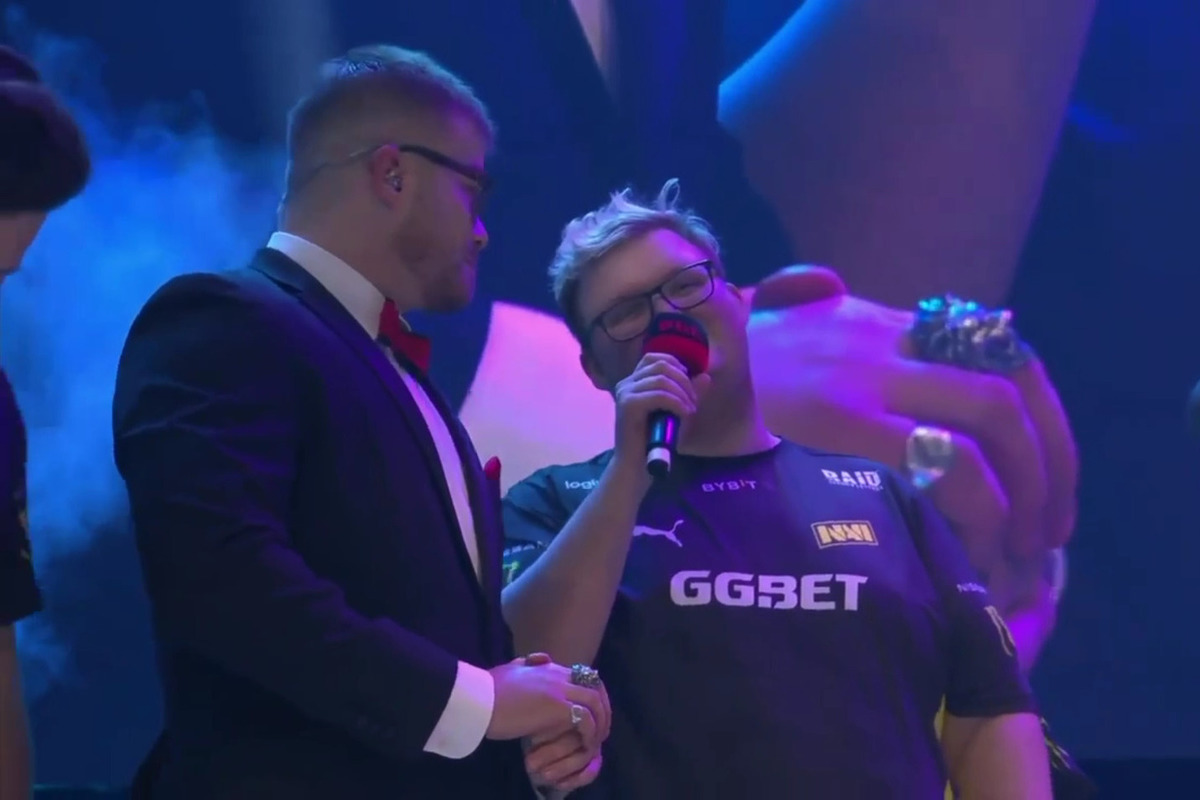 Modern brides have new idols
The modern man of dreams is not a prince on a white horse, but a gamer with a mouse in his hand. The captain of the Russian-Ukrainian team NAVI, which won the championship in Stockholm and received a million dollars as a prize, made a marriage proposal to his girlfriend on the air. The award was broadcast to the whole world. The beloved's answer was also followed remotely. "Yes Yes Yes! Of course yes! A billion times yes! " – she wrote in stories.
The CS: GO (Counter-Strike: Global Offensive) computer game championship of the prestigious Major Stockholm tournament was held from October 26 to November 7. 24 teams competed. Over the entire period of the tournament, the Russian-Ukrainian team Natus Vincere (NAVI) did not suffer a single defeat and easily defeated the French from G2 Esports in the final game.
– My girlfriend in Moscow is watching this now, and I want to ask her one question: "Will you marry me, Lika?" – The captain of the winning team, Kirill Mikhailov, addressed the Russian woman on the air during the award ceremony tonight.
Together with Lika, millions of viewers heard a sincere marriage proposal.
The fact that she is now experiencing the bride is eloquently indicated by her status: "My beloved Cyril Boombl4 made me an offer" – with three exclamation marks. Kirill's stories also contain her message: "Thank you, darling, for giving me a fairy tale!"
22-year-old Kirill, who plays under the network name boombl4, is a well-known personality in domestic e-sports, he has almost 400 thousand subscribers, and for several years now fans have been closely following his e-sports career, as well as his relationship with his girlfriend Lika.
– At the beginning of autumn, they seemed to have parted, – Kirill's acquaintance Svetlana told MK. – Lika announced it herself. She told the subscribers that she loved him very much, that she liked his mind and sense of humor, but she realized that they were different. And he said that he loved her anyway, because she was strong and talented. It was so dramatic, many were worried, and some girls, on the contrary, perked up – such a guy is now free! Fortunately, after a while they were reunited again.
– I kindly envy his chosen one: I snatched such a guy! And it's not even about the money. He is very intelligent and, although not athletic, has a strong sense of strength. Such people set a goal and are firmly committed to it. Fighter! Lika will be like a stone wall, – says another friend, Ekaterina.
Now fans congratulate Kirill on two statuses at once – champion and groom. And if earlier he was affectionately called Bumych (from a network name), now he was christened Zhenatych. However, there was a place for skeptics, and the caustic comments began to come not from girls, but from the stronger sex.
"Why did you propose to her?", "I wonder how long it will take to get a divorce?" But most of the fans were still happy: they say, the main thing is that Bumych is happy here and now, and what will happen next – time will tell.
In the meantime, the bright victory of the Russian gamer puts an end to all the arguments of parents forbidding children to play computer games. The statements "You're wasting your time" and "Only idlers play at the computer" will not work anymore. Now the younger generation will have something to respond to the grumbling of adults – this is not the first real esports hero who has snatched a lot of money. By the way, Kirill Mikhailov's mother admits that at first she was also worried about the fact that her son spends a lot of time playing – she was very worried about her school performance. However, as the parent assures, she still treated her son's addiction with understanding and respected his choice. Now she talks about Cyril's gaming with pride.
There have already been cases in history when adults did not take seriously the hobbies of their children. The most striking example is the well-known story about John Lennon's aunt. At the dawn of his work, she warned him: "The guitar is a good thing, but you can't make a living with it." Having become a world star and got rich, he bought his aunt a luxurious villa, and at the entrance to it he hung up a sign with this saying.
Newspaper headline:
Prince with a white mouse