Sandy and Lucas Lima release version of 'Lugar ao Sol', success by Charlie Brown Jr. – 02/21/2021 – Music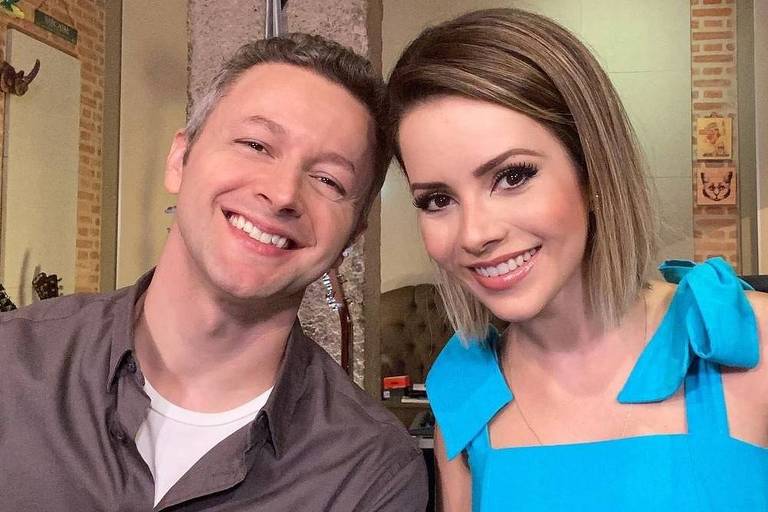 São Paulo
Sandy and Lucas Lima released a reinterpretation of the song "Lugar ao Sol", by Charlie Brown Jr., this Saturday (20) on digital platforms. The two participated in the Special Inspiration board of the Caldeirão do Huck program, which paid tribute to Felipe Caetano, a 19-year-old youth who fights against child labor.
"Receiving an invitation from Luciano is always an honor and a joy! When I heard about the tribute, I immediately took on the challenge of doing this rereading. The song had already touched me a lot while Lucas and I were recording. But I confess that I was still emotional more when I participated in the recording of the program and it made even more sense within the context of the honoree, 'said Sandy.
Lucas Lima says he loves the song and that "finding this other outfit was very natural, fun and, at the same time, challenging". "And as the arrangement turned out to be more introspective, in addition to launching the song on all music platforms, we tried for the first time a mixed version in Dolby Atmos, which is a format not yet so popular, but which allows for even greater immersion by the listener ", says the musician, who produced all the arrangements and directed the clip produced by the couple.
Felipe Caetano is from Aquiraz, Ceará, and says that during his childhood he had to work, without time to dedicate himself to his studies. "Many children and teenagers in my community grew up working too because it was passed down from generation to generation. My grandfather started to work very early, my mother too, and that would be the logic of child labor that I would have to work to be someone in life."
Caetano started participating in social movements and created a committee of teenagers to combat child labor. In 2016, he participated in a meeting with teenagers among several committees in Brazil and other countries to debate on the subject. The importance of his work led him to speak at the UN – today, he is a law student.
"This place of representation is very important. I also recognize myself in it. I left the city at the age of 13 and my mother had to give up her dreams to give me an opportunity", said Silvero Pereira, who recalled that for 12 years she lived in the city Felipe Caetano and who, at the time, performed social theater work with children.
"I think a young man of his age is beautiful, who appropriates life to give the world a better future. Thank you!" Said Taís Araujo, one of the artists who accompanied Felipe Caetano's story.