Saudi Arabia calls on the international community to confront Iran's nuclear violations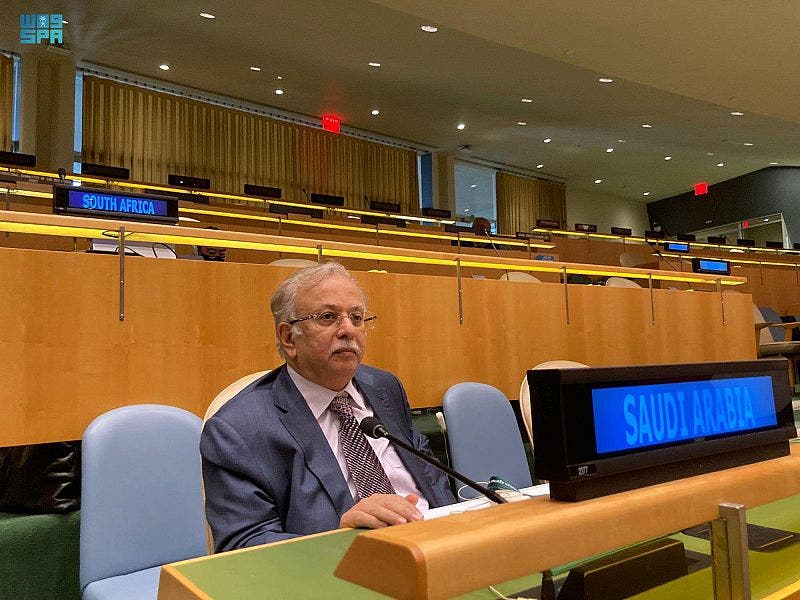 Saudi Foreign Minister Prince Faisal bin Farhan bin Abdullah stressed the need for the international community to assume its responsibilities towards Iran's continued breaches and violations of international agreements and treaties related to the nuclear agreement, and its escalation of its nuclear activities in addition to research and development activities that contradict what Iran itself declares as peaceful. Its nuclear program, stressing that the Kingdom supports international efforts to ensure that Iran does not possess nuclear weapons in the short and long term, and also prevents it from being able to convert the peaceful use of nuclear energy to military use. The Kingdom, delivered by the Minister of Foreign Affairs, hypothetically, at the high-level meeting of the United Nations General Assembly on the occasion of the International Day for the Total Elimination of Nuclear Weapons, in the presence of the Permanent Representative of the Kingdom of Saudi Arabia to the United Nations Ambassador Abdullah bin Yahya Al-Mouallimi.
Prince Faisal bin Farhan said: It is a good occasion to celebrate today in order to reaffirm p To the importance of the purposes of the Charter of the United Nations represented in maintaining international peace and security and contributing to raising the level of awareness of the danger and threats posed by nuclear weapons to all of humanity", extending his thanks to the President of the current session, Dr. A world free of nuclear weapons and their threats and enjoys peace and security.
And he indicated that based on the Kingdom's deep belief that world peace is the only way to prosperity, prosperity and stability in the world, it calls for peaceful cooperation between states and active participation in bringing about Peace, security and coexistence among peoples, stressing that the Kingdom attaches great importance to the issue of its accession to all agreements, initiatives and treaties that call for the elimination of all nuclear weapons and contribute to strengthening international peace and stability and reducing the risks of wars using internationally prohibited weapons.
The Saudi Foreign Minister explained that the Kingdom's foreign policy is based on stable and clear foundations and principles based on the Kingdom's interaction with the international community through its commitment to the United Nations Charter, treaties and International agreements that define a framework for the general behavior of the state and civilized societies, pointing out that due to the danger of using internationally prohibited weapons and the lethal and destructive impact of their possession on humans and the environment, the Kingdom announced its accession to the Vienna Declaration on the Humanitarian Effects of Nuclear Weapons and contributed to the establishment of a specialized center in nuclear security. in Seibersdorf (Vienna) to complement the IAEA's capabilities system.