School of foams, the Navy for horizon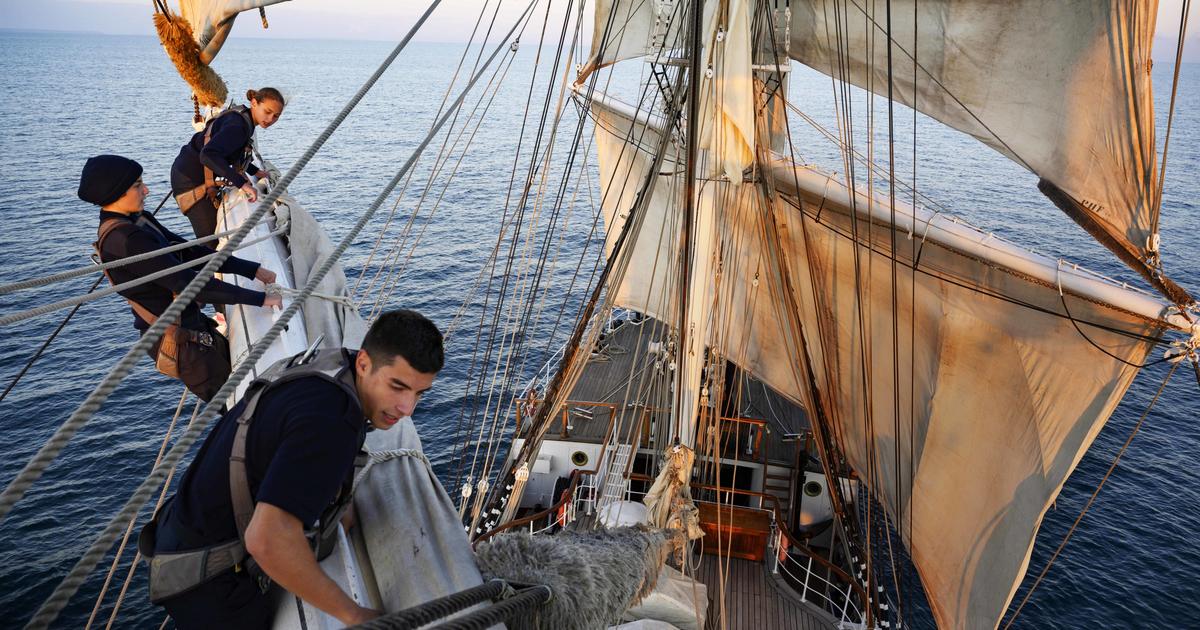 REPORTAGE – Created in 1856, the École des mousses has trained generations of sailors. Both a school of life and a professional training centre, each year it allows more than 240 young people aged 16 to 18, girls and boys, to join the ranks of the French Navy as "quartermaster of the fleet". . A commitment to active life led at a brisk pace that we followed for a year.
Under a blazing sun, a few moments before parading on the Champs-Élysées with his comrades from the École des mousses for July 14, Estéban reviews everything. His arrival in Brest in a fine, greasy rain at the Naval Training Center (CIN), the queue to collect his military effects, the smell of nine from his first night in the room, he who had always slept alone, the orders of the company captains and then boarding for three days on the White … A discovery of life at sea and with a crew that he will never forget.
He also remembers the doubts, the joys, the sorrows, the chores, the challenges won during the hardening course, the endless math lessons, the laughter during the boat license training and all that he could learn during this school year. He also thinks of that day in June 2022 when, early in the morning, frigate captain Éric Brothé, director of the school, opened the ceremony during which he signed his…