Scientists call for investment of 2% of GDP in up to 4 years – 06/23/2022 – Science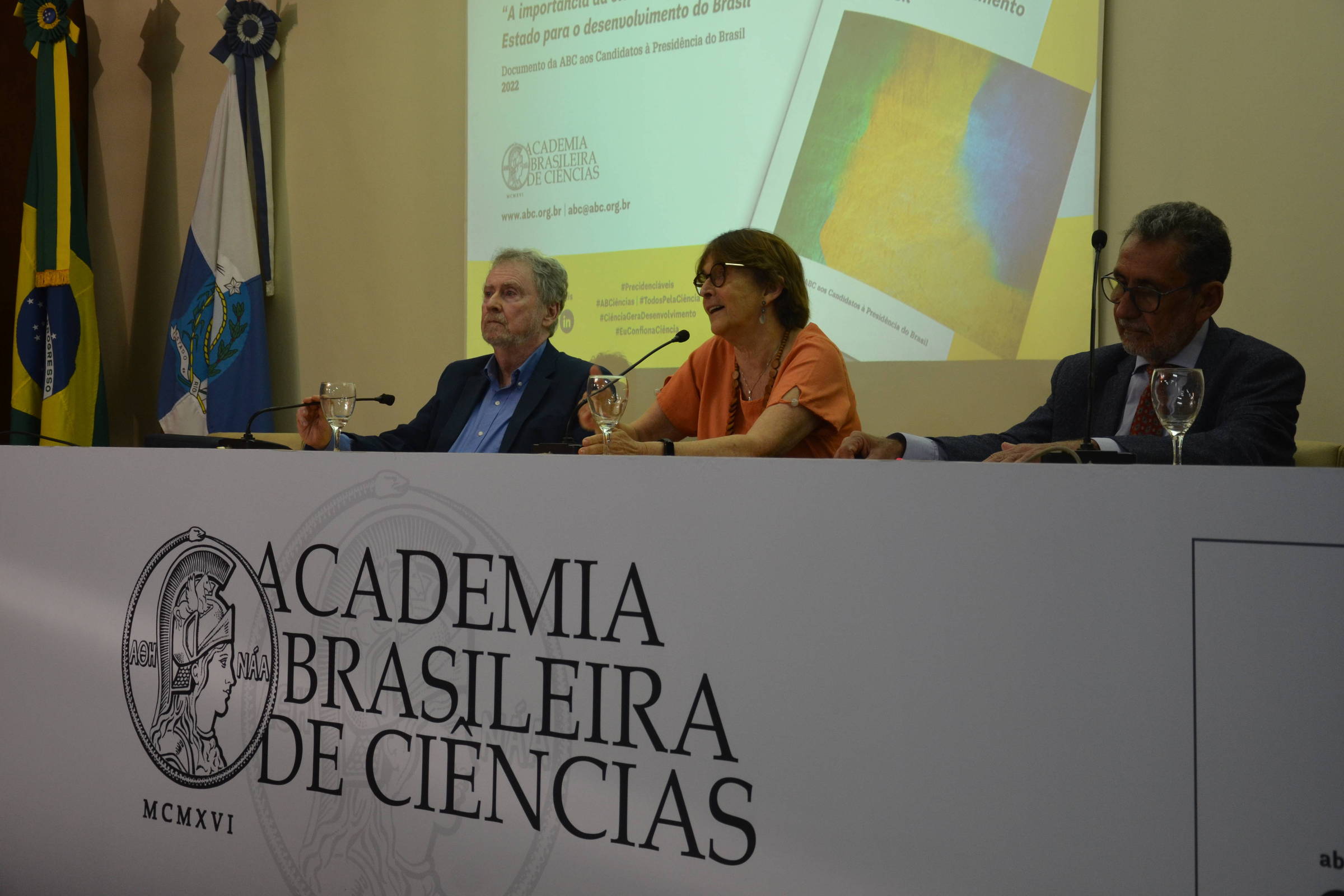 The ABC (Brazilian Academy of Sciences) released this Thursday (23) a document for candidates for the Presidency of the Republic. In it, the organization's members ask that 2% of Brazil's GDP (Gross Domestic Product) be invested in science and technology over the next four years. In addition, they claim that investments in science and education are long-term.
"It turns out that the country needs investment in science, technology and innovation. This cannot be considered an expense," said Jailson Bittencourt de Andrade, vice president of the academy, at the publication's launch event in Rio de Janeiro.
The entity was founded in 1916 with the aim of recognizing scientific merit and helping to promote the development of science and education in Brazil.
For Helena Nader, president of ABC, the goal is feasible to be achieved, it just depends on the country's priorities. She says that, at times, 1.5% of Brazil's GDP was invested in science – today the level is less than 1%.
"Countries managed to increase their investment in science in much less time", adds Nader.
Participants also drew attention to the need for Brazil to observe how other countries prioritize this area of ​​investment. For Luiz Davidovich, former president of ABC, the development of a country in the globalized world "must be compared with what happens outside". "Brazil is falling behind," he said.
Nader also criticized the spending ceiling that prevents greater investment in education and science in the country. "I'm not going to judge in the area of ​​economics because I don't have that knowledge, but putting a ceiling on what is the future for the nation, at best, is an aberration," he said.
In the document for the presidential candidates, ABC also drew attention to the need to update postgraduate scholarships in Brazil. Through Capes, master's students receive R$ 1,500 per month and doctoral students have a scholarship worth R$ 2,200. These values ​​have been in effect since 2013.
"Today, master's and doctoral scholarships practically do not stimulate students anymore", stated Bittencourt. Thus, he says, one of the consequences of this scenario is the decrease in demand for graduate programs.
In addition to the Executive, greater action by the National Congress is needed in favor of the area, said the participants of the event. Bittencourt said that the main point is to increase the dialogue with different parliamentarians, something that has improved in recent years, so that there is a greater presence of the scientific community in public hearings.
"We had some victories, and several defeats as well. To continue to seek dialogue with interlocutors [no Congresso]", he added.
Crises in universities
Recently, the federal government announced a new budget cut for the Ministry of Education, which causes problems for federal universities. An example is the UFRJ (Federal University of Rio de Janeiro), which may close its doors until August if this scenario continues.
"It is essential to recover university budgets and the federal government must value [essas instituições]", said Bettencourt.
According to the document released by ABC, 90% of the research carried out in the country is concentrated in public universities, which demonstrates the importance of these institutions.
The problem of funding for education, something that was already felt in previous years, has recently worsened. Davidovich mentions that, in 2012, the federal government's investment in education was around 19% of the total budget. By 2022, that percentage has dropped to 8%.
Nader also highlighted that one of the objectives of the ABC initiative for presidential candidates is to indicate that science needs a project that transcends governments — and becomes a long-term state policy.
"We cannot depend on who has a pen in their hand. State policy, that's what we want," he said.