Shooting attack in Lebanon leaves at least 4 dead and exposes worsening political crisis – 10/14/2021 – World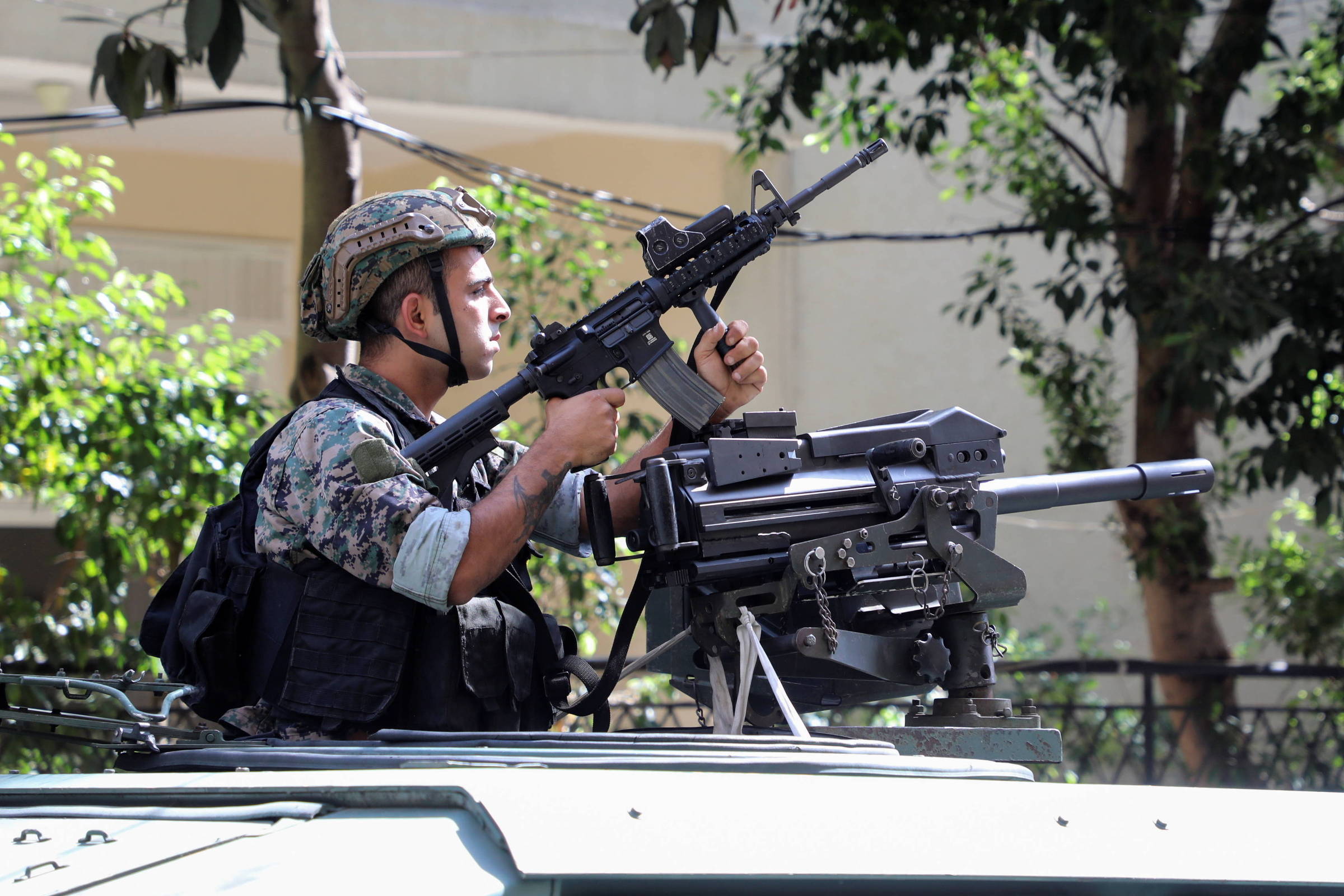 At least four people were killed and seven injured on Thursday (14) in Beirut, Lebanon's capital, in a shooting attack against supporters of the Shiite group Hizbullah who were heading to a demonstration demanding the removal of the judge investigating the mega-blast that practically destroyed the city last year.
In a statement, the Lebanese army said gunfire hit protesters as they passed a roundabout in an area divided between Christian and Shiite neighborhoods.
Prime Minister Najib Mikati, appointed to the post in September after 13 months in which the country was left without formal command, urged the population to calm. The attack, however, already considered one of the worst civil conflicts in Lebanon in years, highlights the deepening of the multiple crises that affect the country, in particular the political impasse over the investigation of the catastrophic explosion in Beirut.
A Hizbullah-owned TV station referred to the victims of the attack as "martyrs", indicating that the dead and wounded were Shiite Muslims.
According to witnesses heard by the Reuters news agency, gunshots were heard in the Ain el-Remmaneh neighborhood for several hours, in addition to the sounds of explosions that appeared to be rockets fired into the air.
The Lebanese army deployed a large contingent to the area and said it would open fire on any armed person on the road.
Political tensions in the country have risen in recent days after Hizbullah has become more vocal in its support for the removal of Tariq Bitar, the judge in charge of investigating the Beirut port explosion.
The magistrate sought to interrogate several politicians and security officials suspected of negligence, including allies of the Shiite group. All denied wrongdoing. Hizbullah, however, accuses Bitar of misleading the investigation.
Last Tuesday (12), the inquiry into the mega-explosion was interrupted for the second time in three weeks after fresh criticism of the judge's conduct, who had issued arrest warrants for two lawmakers who had not responded to subpoenas for questioning.
Earlier on Thursday, a court dismissed the charges against Bitar, according to documents consulted by Reuters. The decision allowed the resumption of the investigation, which works with the hypothesis that the deputies were aware of the risks of explosion of the ammonium nitrate stored in the port, but did nothing to prevent it. The episode left more than 200 dead, 6,000 injured and destroyed entire neighborhoods in the Lebanese capital. Afterwards, the country plunged into a spiral of public protests and a deep political and economic crisis.