six months of ineligibility required against the former president of Tours Métropole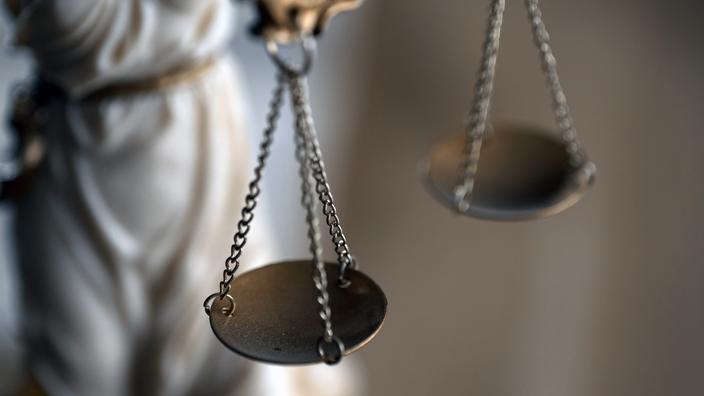 The prosecution requested six months of ineligibility and a 5,000 euros fine against the former president of Tours Métropole Val de Loire, Wilfried Schwartz, prosecuted for light violence against his chief of staff, Thursday November 25 before the Criminal Court of Tours. The current mayor of La Riche (Indre-et-Loire) is being prosecuted for "voluntary violence resulting in total incapacity for work for less than eight days by a person holding public authority».
Read alsoRacism and ineligibility: Roussel will table a resolution on December 2
Justice accuses the city councilor of having inflicted a slap in the closed door of his office, on his former chief of staff in the metropolis, on June 23. The latter had lodged a complaint a few hours after the facts. Within hours of the incident, Wilfried Schwartz resigned from his post as President of Tours Métropole. The former socialist then invoked his desire to devote himself to another term.
"Verbal brutality" of the elected
During the hearing Thursday, the one who is now vice-president of the metropolis disputed the facts, evoking a simple dispute and a plot hatched against him. The public prosecutor of Tours Grégoire Dulin endeavored to dismantle this thesis, relying in particular on auditory witnesses to the incident. "Why a stunt? We do not know anything», Launched the magistrate.
Citing testimonies collected by investigators, the prosecutor referred to the "verbal brutality"By Wilfried Schwartz and the climate"deleterious»Described by certain employees within the presidency of the metropolis. "Who would understand that a police officer who hits someone in the street is not suspended from his activity?», Declared Grégoire Dulin, thus justifying the required ineligibility sentence. "The prosecution does not seek to play politics, it does not seek to bring down one or the other", He explained.
In defense of Wilfried Schwartz, Me Jacques Sieklucki pleaded for acquittal, believing that the elements of the investigation, for an altercation which took place behind closed doors in an office, were not tangible enough to establish the guilt of his client. The judgment was reserved on December 13.