South Korea: Woman is murdered by her stalker – 09/23/2022 – World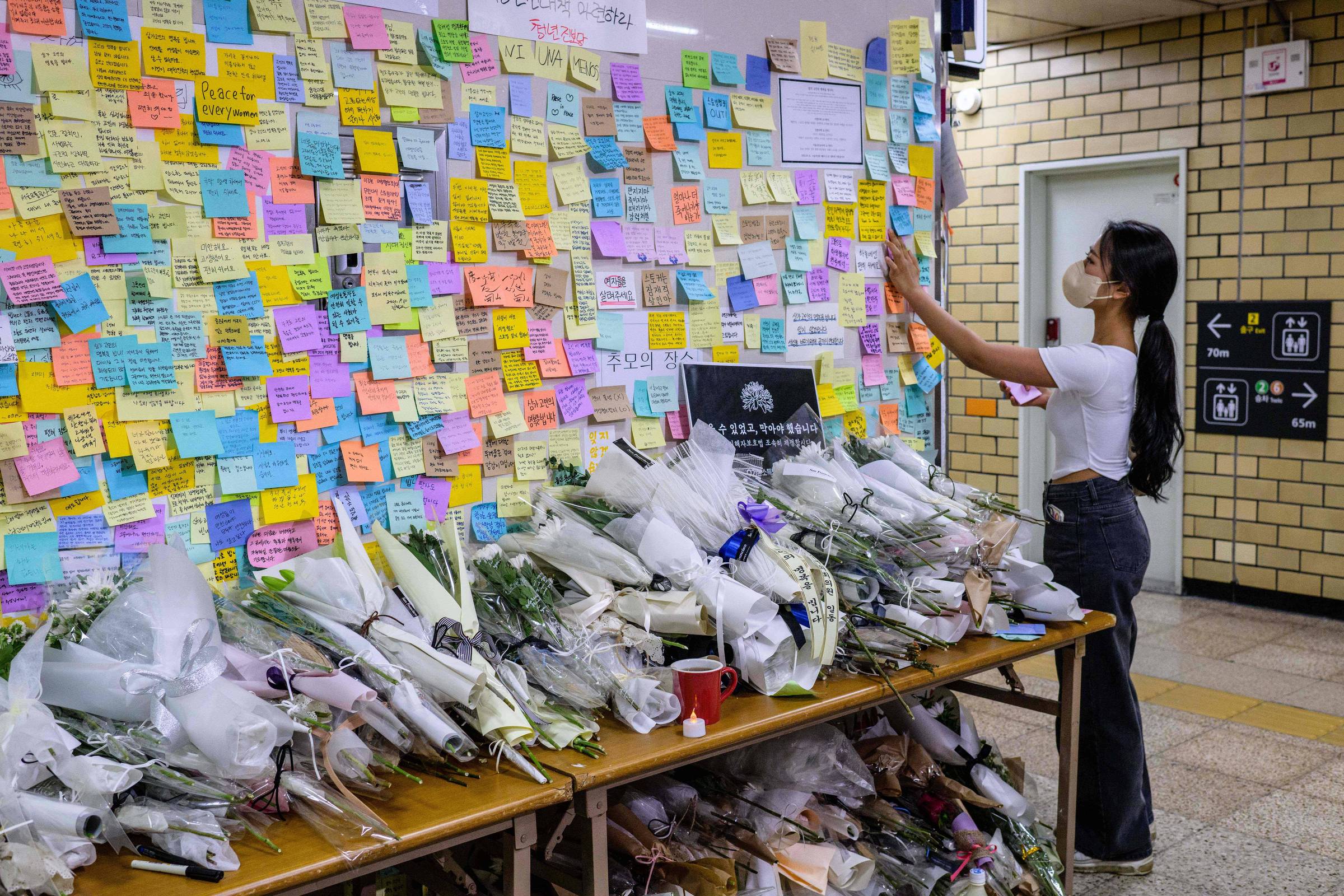 The murder of a woman pursued for years by her alleged killer has sparked outrage and demands for changes to legislation protecting women in South Korea, reports The Korea Herald.
The crime took place last week — the day before the trial of the assailant, identified by police as 31-year-old Jeon Joo-hwan, for the crime of stalking, popularized by its English expression, stalking.
According to local media, the 28-year-old woman was stabbed several times in the toilet at Sindang subway station in central Seoul after finishing her shift there. She managed to trigger an alarm and was taken to a hospital, but died from her injuries. The assailant was restrained by station staff and taken to the police.
The suspect and the victim had met in 2019, when they both started working on the subway in the Korean capital. Since then, Jeon has reportedly called her hundreds of times, begging for a date and blackmailing her if she refuses, in addition to filming the woman without her permission.
The insistence caused him to be fired from the subway and indicted for the crime of stalking twice in the last three years – in one of them, he was arrested, but was released on bail. According to the Korea Herald, the victim was under remote police protection, but that didn't stop Jeon from approaching her home or her place of work.
Jeon claims that the victim's death was the result of impulsive action, but police say there are indications that he had been planning the crime for at least 11 days.
The case led part of the South Korean population to accuse the government of not taking violence against women in the country seriously – about 80% of stalking victims in the Asian country are female.
The mobilization bore fruit. The Ministry of Justice on Friday announced a change to the anti-stalking law to allow stalkers to be reported without the victims' consent – the consent requirement was seen by activists as problematic, as stalkers could pressure their victims not to provide complaints.
President Yoon Suk-yeol also ordered new measures to prevent such crimes on the same day. During his campaign, the leader had defended the abolition of the Ministry of Gender Equality and the Family, which he said would have lasted longer than the historical problems it sought to solve.
Still, the incident raised pressure to tighten the law even further. The pressure is borne out by new evidence, such as a recent report by the National Police University of Korea which claims that nearly four to ten murders committed by victims' partners were preceded by stalking.
Brazil turned stalking into a crime in the same year as South Korea.