Speech at the UN will be in braille, ironizes Bolsonaro to journalists in New York – 20/09/2021 – World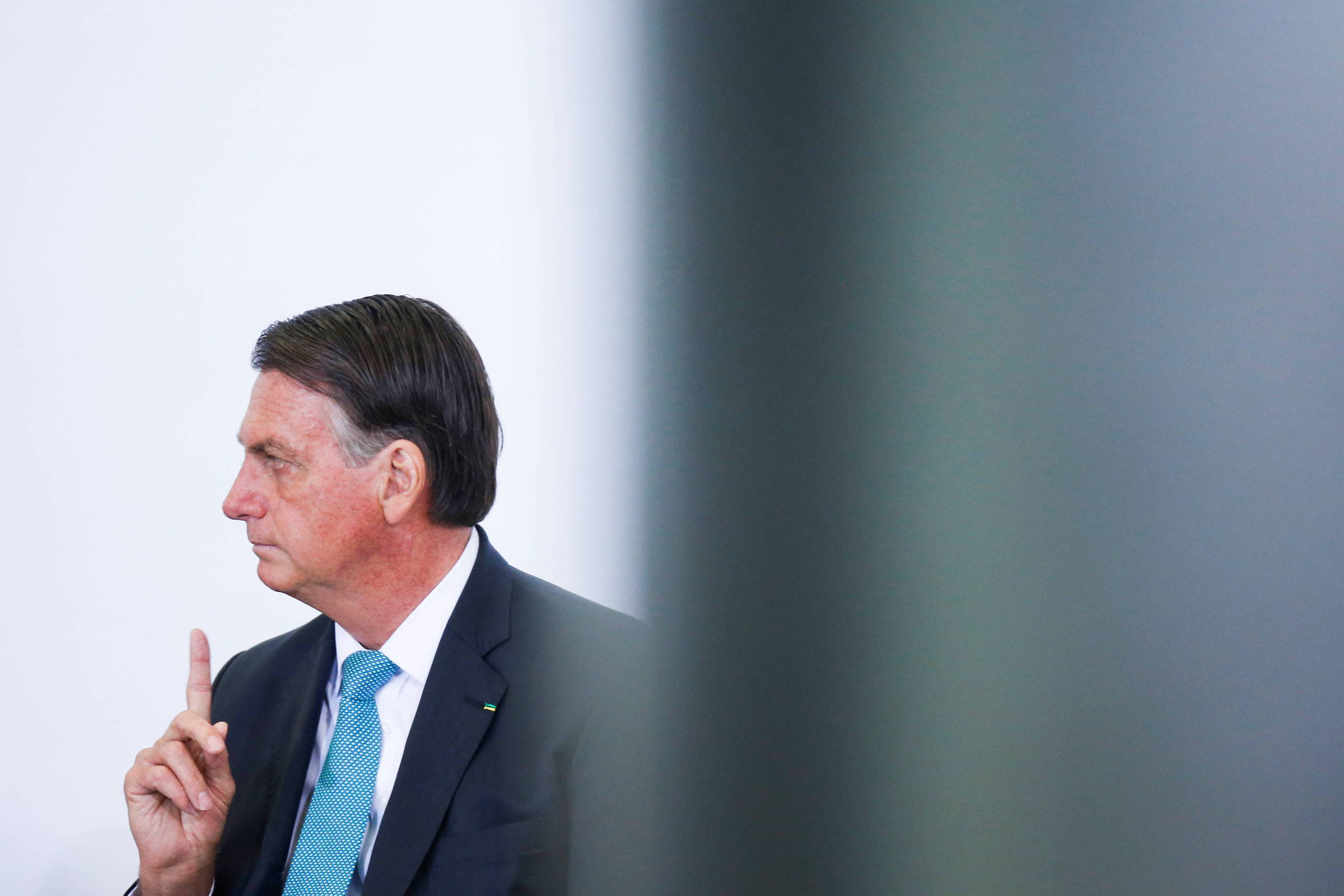 President Jair Bolsonaro passed this Monday (20) by journalists who were waiting for him in front of the hotel where he is staying, in New York, to participate in the UN General Assembly, and said, in an ironic tone, that "the speech will be in braille". He didn't stop to answer questions or explain what he meant. Braille is a fingertip writing system used by the visually impaired.
Bolsonaro will give the opening speech of the meeting, on Tuesday (21). The government has not officially commented on the content of the speech. Last week, the president said in a live that he would defend the time frame for indigenous lands in Brazil. The promise is likely to frustrate the moderate wing of the government, which planned to use the speech to try to reduce attrition in the areas of environment and human rights.
On Monday (20), the Brazilian president will hold his first bilateral meeting with the prime minister of the United Kingdom, Boris Johnson. The two leaders must address the environment and sustainability, vaccines against Covid-19, support for Brazil's entry into the OECD (Organization for Economic Cooperation and Development) and the expansion of trade between countries in the post-Brexit period. There is also the expectation, on the Brazilian side, that they will deal with the restriction of travel to the United Kingdom.
In addition, the Minister of Foreign Affairs, Ambassador Carlos Alberto Franco França, will have a meeting with the US Secretary of State, Antony Blinken. It will be the highest-level face-to-face meeting between the two administrations so far, as Bolsonaro and US President Joe Biden have yet to have any meetings or bilateral talks.
Bolsonaro arrived in the US this Sunday (19) and is at a hotel in New York, where he entered through an alternative door on Sunday afternoon and did not speak to the press. The press office had instructed the journalists to wait at the main entrance and guaranteed that he would pass there. Later, however, she informed him that he was already at the hotel and entered through another door.
About ten people took banners in defense of the indigenous people and asking the military to leave. Upon learning that Bolsonaro had already entered the hotel, they shouted slogans like "criminal enters through the back".