"Strategic partnership" between France and Croatia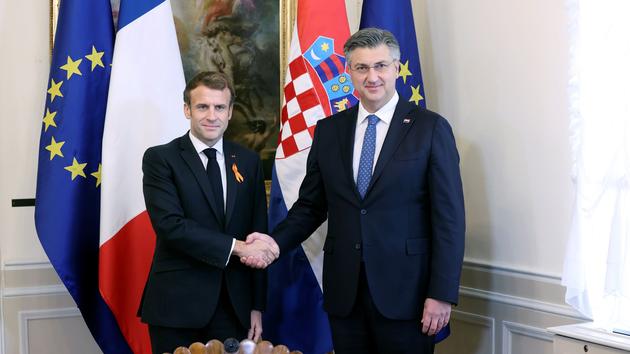 Emmanuel Macron and Croatian Prime Minister Andrej Plenkovic have formalized a contract for the sale of 12 Rafale planes to Croatia.
Emmanuel Macron forges political and economic links for France in Europe. Before traveling to Italy on Friday, the President of the Republic made a stopover Thursday in Croatia for an official visit, the first for a French head of state since the independence of the former Republic of the former Yugoslavia , in 1991. In Europe, there is only one country that Emmanuel Macron will not have visited, Hungary.
Read alsoIn Croatia, thirty years later, Vukovar is still divided in the past
In Zagreb, France and Croatia concluded "a strategic partnership ", which is more ambitious than the partnership concluded in 2010, before Croatia joined the EU in 2013. "Croatia and France share the same vision, that of a European Union proud of its successes, of its way of life and of its values, of a resilient European Union, possessing real strategic capacities allowing it to protect its principles and its interests in a more resolute and effective manner, of a European Union striving for strategic autonomy, while