Sudan announces partial floating of the pound in light of a "dire situation" for the local economy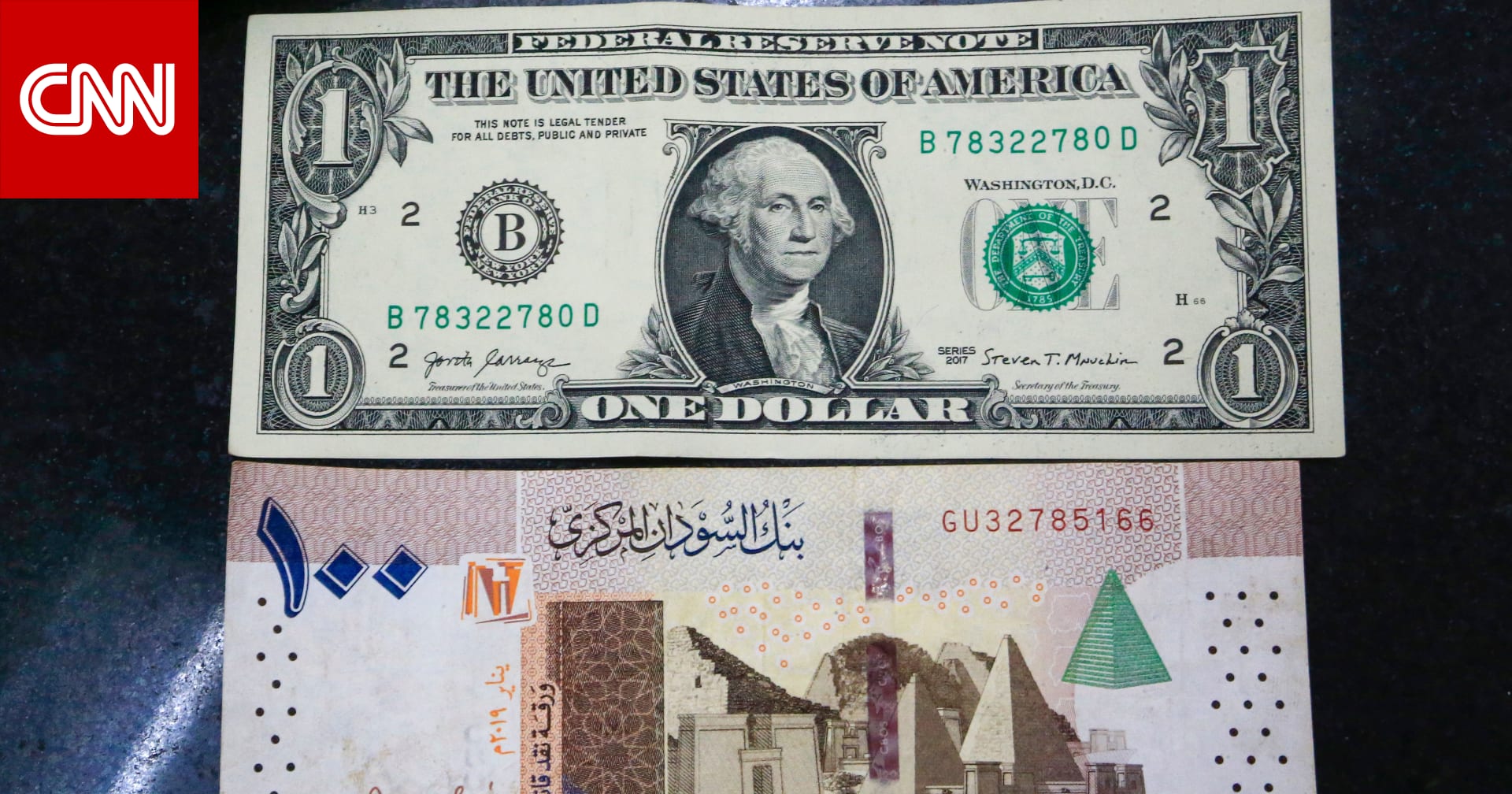 Dubai, United Arab Emirates (CNN) – The Sudanese Minister of Finance, Gabriel Ibrahim, announced that his ministry had taken a decision to unify the exchange rate, in light of an "unprecedented" rise in inflation and a "dire situation" of the economy in the country.
At the beginning of Sunday's trading, the dollar traded at 375 Sudanese pounds instead of 55 pounds (the official price before the partial float).
The Sudanese Minister of Finance added, in a press conference at the government's headquarters, on Sunday, that "the chronic structural imbalances in the national economy, represented by the large deficit in the public budget and the persistent deficit in the balance of payments, have led to an unprecedented rise in inflation rates and a terrible erosion in the price of the national currency against foreign currencies." .
According to the official Sudanese News Agency (SUNA), Jibril explained that the decision to float will have inflationary effects, but his government has taken all precautions that will lead to the stability and improvement of the national currency exchange rate.
The Sudanese Minister of Finance said that the flotation would contribute to attracting remittances from expatriates, attracting foreign investments, obtaining its revenues through official channels, and exempting Sudan from foreign debts.
Gabriel called on dealers in the foreign exchange market to "have a pure patriotic spirit, and stay away from speculation in the currency market in pursuit of immediate gains."
Meanwhile, the Governor of the Central Bank of Sudan, Al-Fateh Zine Al-Abidine, said that the amounts allocated for social support from donors will start flowing from Monday.
He pointed out that the measures taken by the Central Bank coinciding with the decision are subject to review, including determining the amounts of foreign exchange for patients and travelers estimated at $ 1,000 at this stage.