Sudan: Our relationship with Ethiopia is tense, and we will not respond to its accusations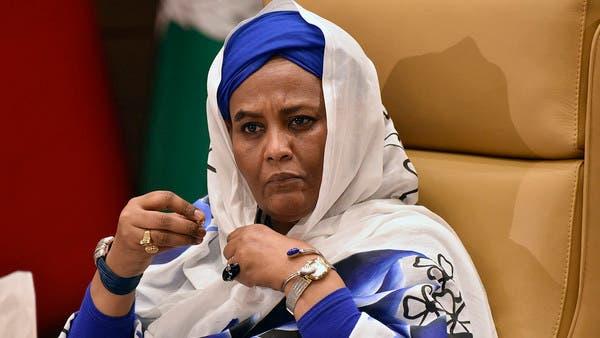 In light of the continuing disputes between the two countries, the Sudanese Foreign Minister, Maryam Al-Sadiq Al-Mahdi, considered that relations with Ethiopia are currently tense due to the Ethiopian allegations in the Al-Fashqa lands and its intransigence in the issue of the Renaissance Dam.
She said during a press conference today, Saturday in Khartoum, that Ethiopia is trying to create problems to get out of its internal problems.
While she confirmed that her country "will not respond to any accusations made by Ethiopia," she stressed at the same time that Addis Ababa's claims that the Al-Fashqa land belongs to it are "unacceptable" and represent an Ethiopian tugula.
She also stressed that her country supports all Nile Basin countries (Egypt, Ethiopia and Sudan) to reach their rights in the river
She indicated that Khartoum is completely reassured of the integrity of its position in the cases of Al-Fashqa and the Renaissance Dam, considering that the position of the United Nations on the dam file is like a victory for her country.
On the other hand, she pointed out that Sudan seeks to restore its historical role in the region and protect its national security. She explained that what the current authority exercises in foreign policy reflects the post-revolution Sudan, considering that the country's foreign policy in the previous era was turbulent.
She also stressed that the government's new policy is based on openness to Africa and peace with neighboring countries, away from centering.
AlNahda dam
It is noteworthy that the UN Security Council on Wednesday urged Egypt, Ethiopia and Sudan to "resuming negotiations" under the auspices of the African Union to reach an agreement on the Renaissance Dam on the Nile River, which raises regional tensions. In an announcement, his project was presented by Tunisia, he said that the agreement must be "acceptable to everyone and binding on filling and operating the dam within a reasonable time schedule."
It is noteworthy that this project, which aims to build the largest hydroelectric dam in Africa upon its completion, sparked a diplomatic crisis between Addis Ababa on the one hand, and the downstream countries Egypt and Sudan on the other.
The dispute revolves around this dam project since Ethiopia began construction work in 2011.
While Sudan and Egypt see it as a source of threat to them due to their dependence on the waters of the Nile, Ethiopia considers it essential for its development and a source of energy