Tasso sees Doria as a confrontation and indicates Leite is open to negotiate PSDB's slate for 2022 – 09/28/2021 – Power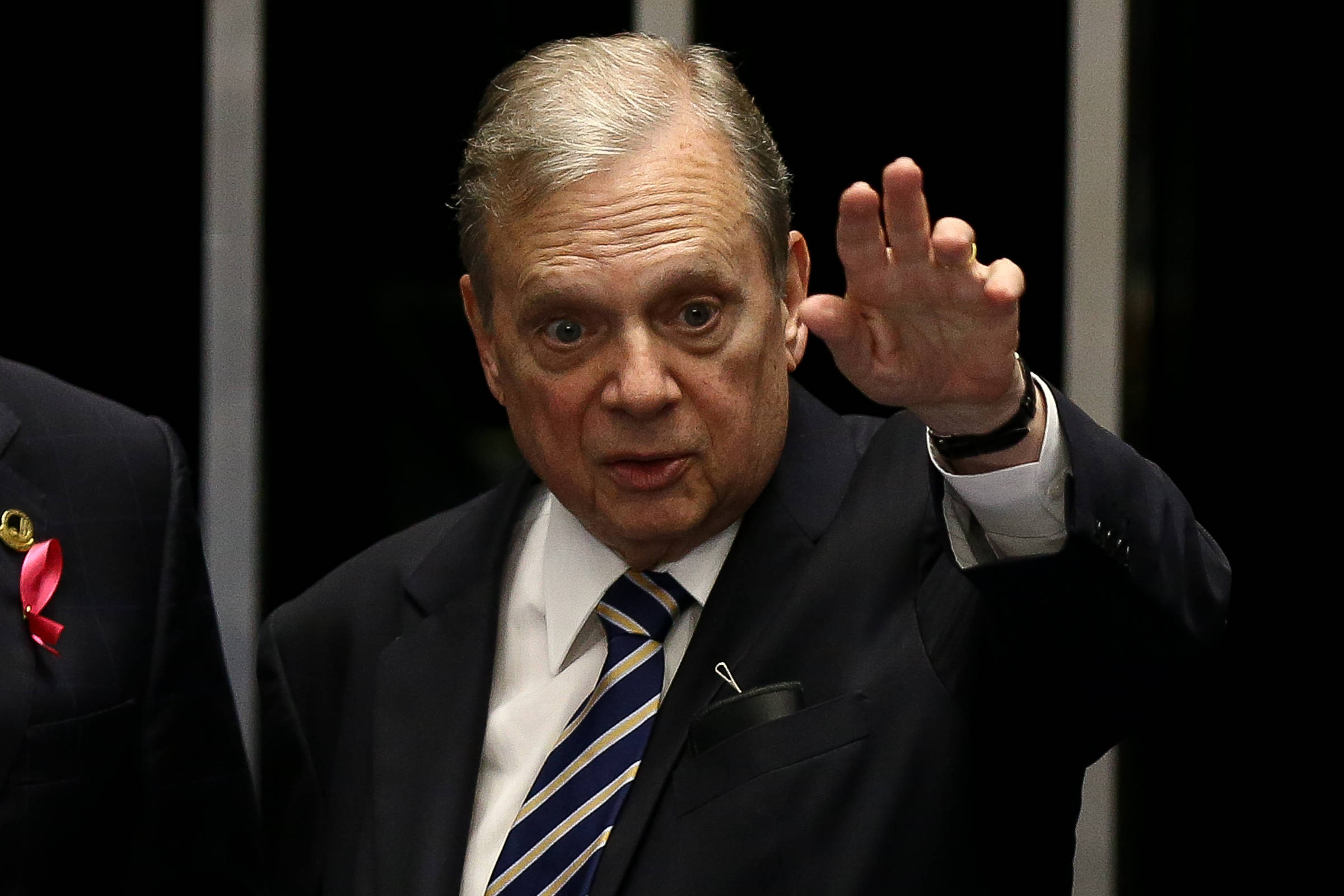 Senator Tasso Jereissati (PSDB-CE), 72, says that, with his support won this Tuesday afternoon (28), Governor Eduardo Leite (PSDB-RS) is at the forefront of tucana presidential caucuses and faces less resistance from allied parties in an attempt to unite the so-called third way.
The comparison is made with Governor João Doria (PSDB-SP), the Gaucho's main rival in the internal dispute. Tasso says to sheet that the characteristic of the paulista is "a lot of confrontation, much more than dialogue".
With Tasso's withdrawal, there are now three candidates in the tucanas' caucuses — there is also the former mayor of Manaus, Arthur Virgílio.
The senator also said that it is possible for the PSDB to give up being a running mate to gather the support of allied acronyms and admitted that Leite is more open to this than Doria.
"The name of Leite is much easier to be talked about with other parties today than that of the governor of São Paulo. The very characteristics and style of each one demonstrate this. […] Leite would be open to any kind of opening as long as it meant the best for the country and a prospect of victory."
Now, the senator joins the Leite campaign. This week, the two will be together in Santa Catarina. This Wednesday (29), they will pay a visit to former president Fernando Henrique Cardoso (PSDB), who has already declared public support for Doria in the caucuses.
Asked about the prospect of changing FHC's vote, Tasso stated that "things change". "Fernando Henrique and I, in 40 years of PSDB, have never voted differently," he said.
What was the strategy that guided your retreat? Would Leite be better able to defeat Doria? The account that Leite is able to earn is done. It is shown. In fact, today, if you go through a demonstration on top of state executives, 80% are already with Leite — they were with me or Leite. One of them had to give up.
But he has better conditions to beat the governor of São Paulo than you? ​It's not to defeat Doria, that's not the focus. The focus is on the country issue right now. I even think that I have more experience and experience, etc, but the moment today, not only in the preliminary trials, but also ahead, will require a very new mind, a lot of energy, a lot of willingness to fight from those who have never had a major national test.
These previews are going to be difficult, despite our favoritism today, there is still some way to go. There's a lot to face. And then, even after consolidating as a third way, being able to join other parties, facing extremism on both sides. And for that you need a lot of youth and you have to be willing, even, to break taboos.
It's time for detachment. Even as an older I think I should set this example and I did.
The account that Leite has 80% of state executives indicates what exactly? It's a party trend. The PSDB executive, for example, in Ceará, represents the majority of the party — be it councilor, mayor, state deputy. She was elected by the majority and usually has a lead over the majority.
So, of course, it can and can lead to that, which is a danger, to a vote-to-vote dispute, going over the executives, over the executives' leadership. But the natural thing is that they are the majority.
In São Paulo, I have no doubt that the executive is majority Doria, which does not mean that he will have 100% of the party. Today, he participated with us in the [senador] José Aníbal, who is from São Paulo. The Mayor of Santo André [Paulo Serra] made a point of coming here. The natural thing is for the executive to represent the vast majority of the party.
Evidently, Milk wins. Because if you add up all the executives who are closed with Milk… We will be going to Santa Catarina tomorrow night, it is expected that it will close with the executive from Santa Catarina and then the South closes [Leite já tem apoio do RS e PR]. We know that there will not be unanimity of votes, but that 70% of those votes come according to what the executive represents, this in a theoretical account, the advantage today is of skyrocketing Milk.
Toucans point out a series of disadvantages in Doria's candidacy, Mr. do you think it weighs? I respect the governor of São Paulo and we are not campaigning against the governor. We are favoring that profile that we think is the best for the party, the best for the country and which, from a pragmatic point of view, is able to win.
The ability to aggregate, to dialogue with other parties to form an alliance around Eduardo's candidacy is much greater than that of São Paulo today, which is very confrontational, much more than dialogue. This set of things is what gives this preference that is appearing naturally throughout Brazil for Leite's candidacy.
How will the conversation, whether Leite or Doria, go with the other third way parties? From what I have talked to other parties, nothing is impossible, but Leite's name is much easier to talk to other parties today than that of the governor of São Paulo. The very characteristics and style of each demonstrate this.
Could the PSDB give up the plate head? Everything is possible. If you go to a negotiation, wanting the support of the DEM, of this new party [fundido com o PSL], for example, you have to go with open doors. You can't go into a negotiation saying only if it's so-and-so, only if it's mine. "I want your support, but I don't support yours," this is not a negotiating position.
I think that the posture of a PSDB candidate like Leite is much more open to this opening of doors with other parties.
Toucans say that Leite would accept being vice and Doria would not. Do you agree with that? Leite would be open to any kind of opening as long as it meant the best for the country and a prospect of victory.
Mr. he was with Lula in Ceará recently and today he criticized Bolsonaro. Should the pre-campaign path be one of criticism of one, the other, the two or neither? It must be purposeful. Our proposals and our ideas will certainly be different from their proposals. The view of the world, the view of the economy, the role of the State, the view of the role of the press, of international relations are very different from the two. The differences will show up very clearly there.
Now, dialogue is always needed. It is at the foundation of our existence, of our foundation, to respect and live with those who think differently.
A strategy of third way candidates, including Doria, is to adopt antipetismo, betting on a second round against Lula. Mr. do you defend it? The campaign is not going to be anti-anything. Certainly, opposition — by our own very different proposals — to the two. And today specifically very vehement opposition to the Bolsonaro government.
Mr. he said he will visit FHC with Leite. Is it possible to re-dispute FHC's support or is it consolidated with Doria? I don't know yet, but things change, politics change, candidates change. And let's see what happens. Fernando Henrique and I, in 40 years, never voted differently, we always voted together. If he can change, only he can speak.