Tax growth is forcing Russians to smoke premiums to pensions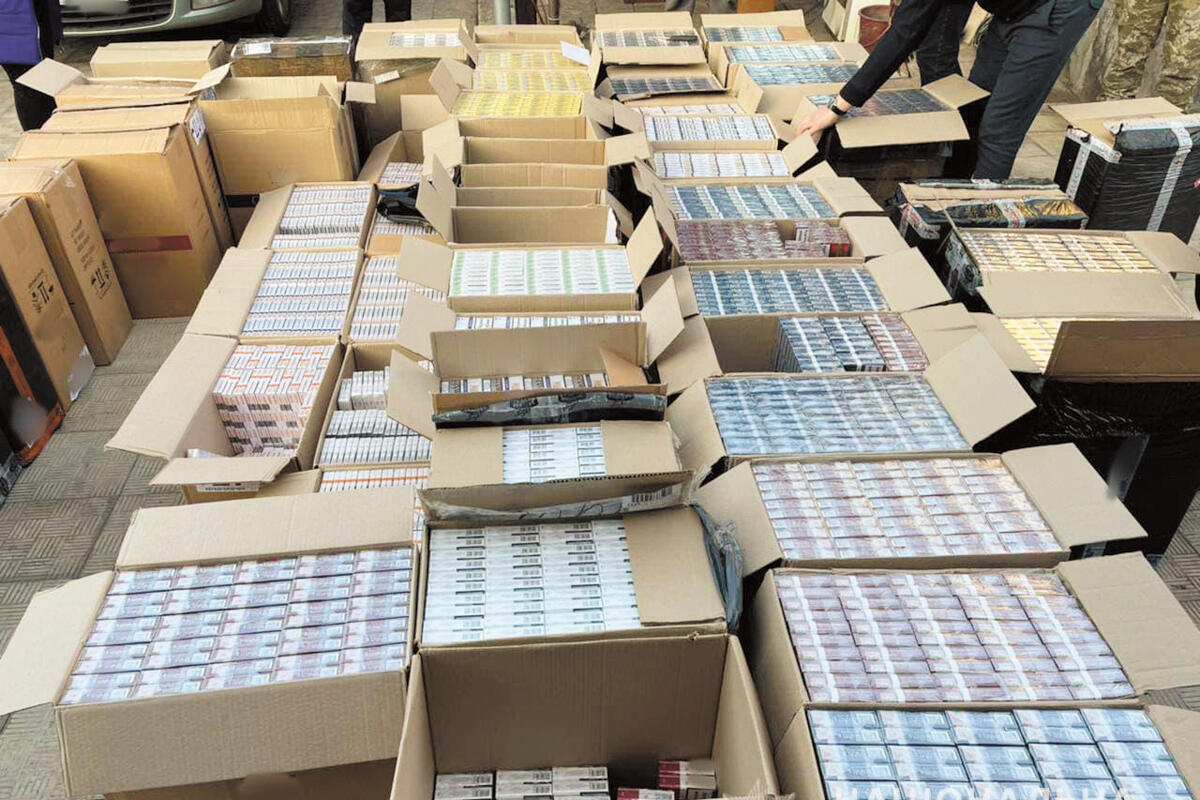 Counterfeit cigarettes continue to fill the Russian tobacco market
The share of illegal tobacco products on the Russian market in 2021 increased more than 10 times. According to the Accounts Chamber (JV), in the last five years alone, the federal treasury of the country has lost about 295 billion rubles due to the sale of cigarettes passing by official registration. Experts are confident that the state itself initiates an increase in counterfeit smoking. Fiscal growth rates for the sale of nicotine sticks are outstripping inflation and pushing smokers to purchase excise-free products, while a full tobacco tax collection could be a good tool to increase social benefits.
Revenues from excise taxes on tobacco products sold in our country bring to the Russian treasury about 3% of all federal budget revenues. According to the auditor of the joint venture Andrei Baturkin, according to the preliminary results of 2021, the amount of the corresponding receipts will be at least 710 billion rubles. However, fiscal revenues from tobacco products are gradually falling. The reason for this is the increase in tax rates on "lilac smoke" in Russia, which allows our neighbors, members of the EAEU, whose producers' fiscal deductions are almost half less than in our country, to fill the Russian market with cheap counterfeit goods.
"Since 2008, there has been an upward trend in (tax collection. – "MK") exceeding the dynamics of changes in the consumer price index. The rate of receipt of excise taxes has always been lower, but generally followed in line with the changes of that time. In 2018–2019, the dynamics have changed. With the growth of the excise tax rate on tobacco, there was a drop in receipts from this source, "Baturkin said.
It is worth adding that since July 1 of this year, minimum retail prices (MRC) for tobacco products began to operate in our country: now the cost of a pack of cigarettes below 108 rubles (of which, by the way, two-thirds are consumed by taxes) will prove to be evidence of counterfeit goods. Moreover, a year ago, a mandatory labeling system for nicotine products was introduced in our country. An additional regulatory mechanism has also failed. Of the 11 billion packs of cigarettes marked last year, only half of tobacco products were sold in retail. "This indicates a significant number of turnover participants who do not submit information to the state information system," Baturkin is sure.
According to independent experts, the main factor in the growth of the illegal turnover of tobacco products in our country is explained by the significant discrepancy between the fiscal rates on cigarettes in Russia and in the EAEU countries. In 2021, the difference between taxes paid by Belarusian or Kazakh tobacco producers ranged from 39 to 50%. "Therefore, even with all the transportation costs, it is more profitable for manufacturers of the Union republics to sell cigarettes on the Russian market: because of their cheapness, domestic smokers are increasingly turning to uncertified goods," explains the President of the Nicotine Alliance Andrei Loskutov.
The lost 295 billion rubles to the treasury from counterfeit cigarettes in five years is an impressive amount. "This is more than half of the funds needed for a decent indexation of pensions in 2022, and taking into account such taxes, the social increase would be higher than inflation, reaching the range of 12-15%. The standard of living of Russians against the backdrop of sanctions, the coronavirus crisis and price rampant has begun to decline again. Two-thirds of Russians save on food. Difficulties unite entrepreneurs working on the black market, says economist Andrei Loboda. – Russian regions making ends meet have become points of growth for foreign suppliers of illegal tobacco products in our market share. In the meantime, the Russian population continues to slide into the abyss of poverty, to conduct illegal tobacco business, the demand for products of which is unlikely to decrease, is profitable and attractive. "
Newspaper headline:
Kurim and silent