Tebboune dissolves the Assembly and reshuffles his government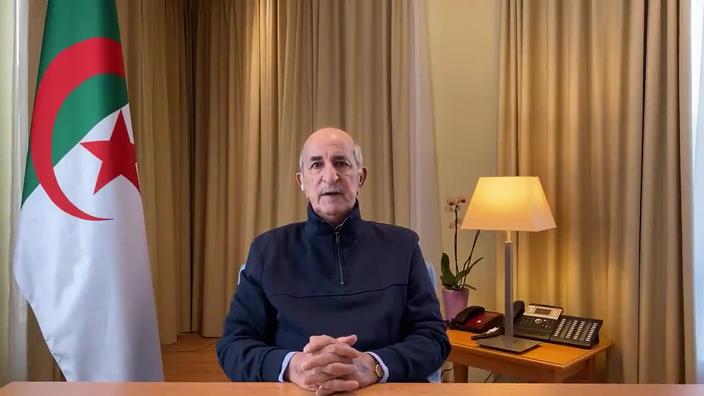 The Prime Minister, Abdelaziz Djerad, however criticized, remains in his post.
Algerian President Abdelmadjid Tebboune on Sunday dissolved the National People's Assembly (APN), the lower house of parliament, paving the way for early parliamentary elections within six months, according to national television. No date has yet been set for the poll. But the political class is counting on the month of June.
Algerian President Abdemadjid Tebboune also carried out a partial reshuffle of his government on Sunday, eagerly awaited, but without a major team change, on the eve of the 2nd anniversary of the popular Hirak protest movement, a presidential statement said.
The Prime Minister, Abdelaziz Djerad, however criticized, remains in his post as well as the holders of the royal ministries, according to the list published by the Presidency of the Republic.
Read also :Algeria: the president tries to regain control
To respond to the political crisis which is shaking Algeria, Mr. Tebboune also decreed Thursday a presidential pardon in favor of sixty prisoners of conscience, a gesture of appeasement addressed to the popular protest movement of Hirak. Since then, at least 35 prisoners have been released, according to the National Committee for the Liberation of Detainees (CNLD).
In addition, several hundred demonstrators gathered this Sunday in Paris on the eve of the second anniversary of the popular uprising of Hirak in Algeria to call among other things for the release of all prisoners of conscience and demand a "radical change" of the system.