The announcement of a future ambassador for LGBT rights against a backdrop of controversy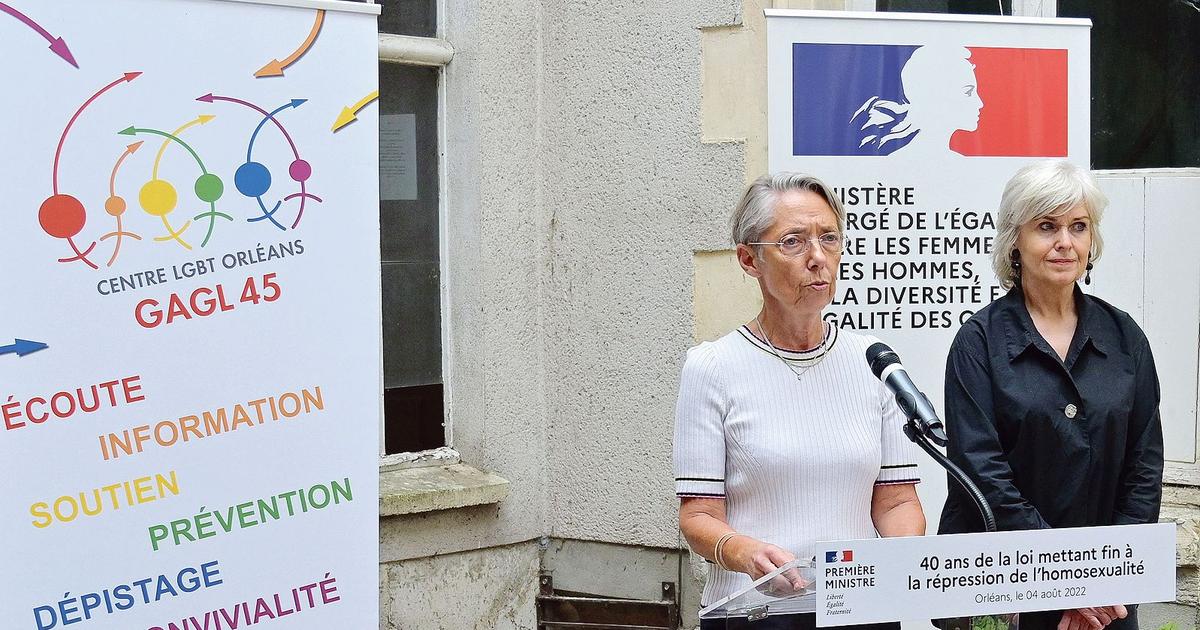 This promise does not silence the request for the resignation of a minister whom the associations consider homophobic.
To extinguish the fire. In the midst of a controversy over the former positions of four ministers accused of having made homophobic remarks, Élisabeth Borne announced Thursday the creation of a post of ambassador for LGBT + rights and a fund of 3 million euros for create 10 new LGBT+ reception centres.
On the move in the LGBT center of Orléans on the occasion of the 40e anniversary of the law decriminalizing homosexuality, the Prime Minister hammered home the government's desire to fight against "to anti-LGBT+ clothes". The role of this ambassador will be to "defend the universal decriminalization of homosexuality and transidentity"said Elisabeth Borne, worried about the questioning of the "LGBT+ rights around the world" et "especially in Europe in recent years". It remains to be seen how the future ambassador will share the task with Isabelle Rome, also responsible for these issues as Minister Delegate for Equality between Women and Men, Diversity and Equality…