the anti-Orban organize their primary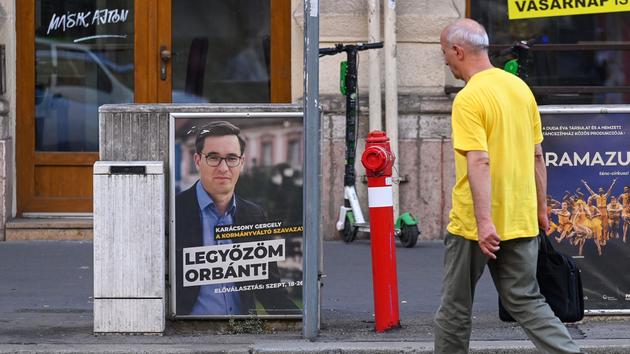 This procedure aims to designate the candidate who will face the Prime Minister in the legislative elections of 2022.
Budapest.
On Moricz-Zsigmond Square in Budapest, retirees, students and families line up to slip their ballot into the ballot box at the end of the day in September. The crowd is diverse but relatively privileged, like the 11th district, the most populous in the Hungarian capital. During the municipal elections of 2019, the united opposition against the candidate of Fidesz – the majority party in power – had pocketed the district town hall. A performance that the opposition wishes to repeat, at the national level, on the occasion of the legislative elections next April.
Read alsoWhy the Pope took the risk of getting angry with Hungary
As for the municipal, which brought the ecologist Gergely Karacsony to the city hall of Budapest, the opposition chose a method which has proved its worth: the primaries. Unprecedented in the recent history of Hungary, these will determine by mid-October the candidate who will face the outgoing Prime Minister, Viktor Orban, at the national level, as well as the sole candidate. who will represent the six
This article is for subscribers only. You have 78% left to discover.
Freedom has no borders, like your curiosity.
Continue reading your article for € 1 the first month
Already subscribed? Log in