the army announces having killed ten dissidents of the ex-FARC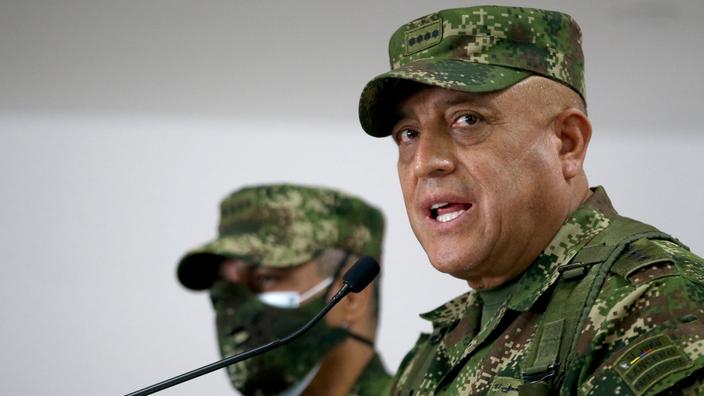 Ten dissident former FARC guerrilla fighters were killed during a military operation in southeast Colombia, the army said on Monday (September 27th).
Read alsoIngrid Betancourt facing her captors: "I found the hard and cold looks endured during six years of captivity"
"For now we have the death of ten rebels", said Luiz Fernando Navarro, an army commander, in a video message sent to the press. According to him, the fighters belong to a dissident group of the former guerrilla forces of the Revolutionary Armed Forces of Colombia (FARC) led by "Mono Ferley", the nickname of a man of confidence of Ivan Mordisco, identified by the authorities as one of the leaders of dissent. "A decisive blow was struck against a leader, second (…) of the criminal known under the pseudonym of Ivan Mordisco "Defense Minister Diego Molano said at a press conference.
Drug traffic
The bombing operation took place in the town of Morichal, in the department of Guainia. In this region plagued by violence, dissidents seek to "Expand criminal operations" and to "Coordinate drug trafficking activities to promote» cocaine in neighboring countries, added Diego Molano. The authorities accuse "Ivan Mordisco" of being allied with "Gentil Duarte", the main dissident commander, in order to restructure the former guerrilla fronts. The latter was one of the first to withdraw from the peace agreement signed in 2016.
Read alsoIn Colombia, the power caught by surprise in the face of the protests that take root
About 2,500 combatants, without a unified command, rejected the peace agreement between the FARC and the government which led to the disarmament of around 7,000 rebels. They continue to operate in the country, financing themselves through drug trafficking, illegal mining or extortion, according to Colombian intelligence services.