the beating took place "at least in part" in a zone prohibited to hunting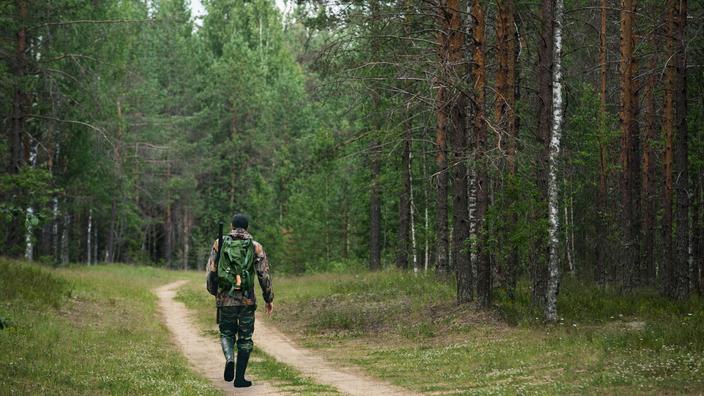 The Foix prosecutor's office announced Friday, November 26, the opening of a judicial investigation into the death of a bear killed by a hunter in the Pyrenees, specifying that the beaten was located in part in an area prohibited to hunting.
Read alsoPyrenees: a prefect appointed to promote dialogue between pro and anti-bear
The 78-year-old hunter, who was seriously injured in the bear's legs and hospitalized, says he was attacked by the bear because he was between her and her two cubs and fired at the animal to save his life. , according to a source in the hunter's entourage. An autopsy confirmed the bear had died from a bullet impact. «The Foix public prosecutor's office has decided to initiate a judicial investigation against X for the offense of destroying a protected speciesHe said in a statement. "This beat took place at least in part in the state reserve of Mont Vallier (Ariège). This area is subject to hunting rights restrictions. Violations of the environmental code related to the ban on hunting at the scene of the facts are likely to be noted», Said the deputy prosecutor, Léa Filippi.
The magistrate added that the hunter's medical examination had revealed "bites to the left thigh, calf and shin of the right leg, resulting in a fracture". The hunter had been found "near the carcass of a bear», She again affirmed. The object of judicial information will be to determine criminal responsibilities and to shed light on the unfolding of the facts, she emphasizes.
Read alsoAriège: a hunter kills a bear who had just bit him
In the 1990s, France initiated a program to reintroduce plantigrades from Slovenia when the bear population in the Pyrenees was threatened with extinction. The current population is estimated at around sixty individuals in the Pyrenees, including around forty in Ariège, which is insufficient to ensure the survival of the species.
---
SEE ALSO – A bear stuck in a utility pole in Arizona