The Brazilian shows that many people wanted to see women's football, the only thing missing was the opportunity – 27/09/2021 – Renata Mendonça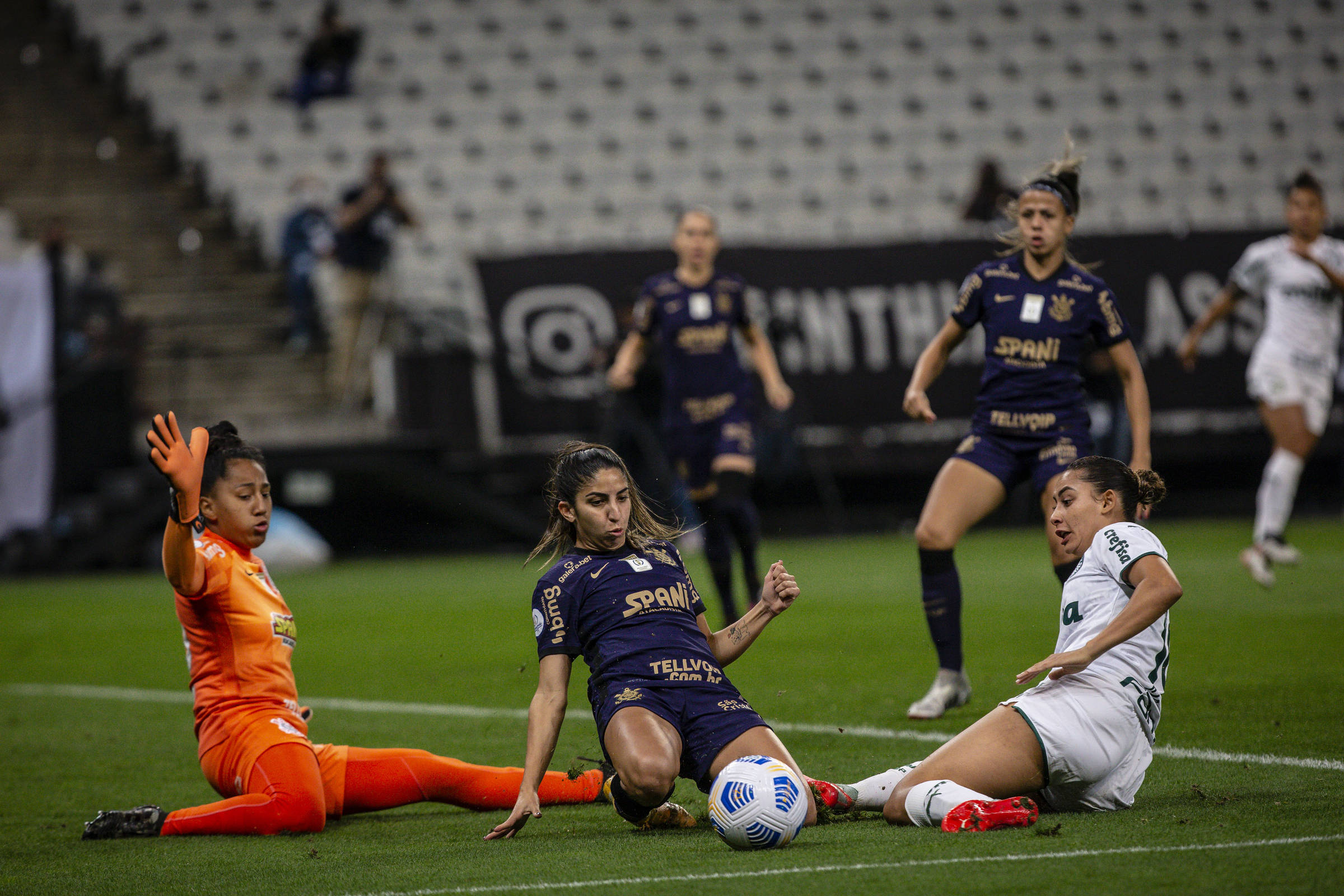 I "discovered" women's football in 2015. Not that I hadn't seen any women's game before, but as this happened every four years (in the Olympic Games), the impression I had was that it was just that and more nothing. I didn't know about the championships, I didn't know about the players, I heard very little about Marta and Cristiane and that's it.
The Football Museum created an exhibition that year called "Visibility for Women's Football". I went to the opening to cover the event on BBC Brasil and there I discovered that the Football Museum itself, inaugurated in Pacaembu in 2008, had nothing about women's football until that moment (2015). It took seven years without anyone noticing that something was missing in that story.
It was also on that occasion that I discovered that soccer had been banned for women for 40 years in Brazil. And I also knew there was going to be a Women's World Cup in a month and I hadn't read anything about it. It was as if women's football was invisible until then. And, in fact, it was – and not by chance, because they wanted it to be.
Not telling a story is like pretending it doesn't exist. I remember a conversation we had when we were deciding at that time the directions for the Dibradoras podcast, created for the 2015 World Cup. We thought about continuing to talk weekly about women's football until we realized: How?
The CBF website was not updated on match day for the Women's Brazilian Championship, created two years earlier. In large vehicles, there is not even a line about the departures that, incidentally, took place at peculiar times: 3 pm on a working day. How were we supposed to know what was going on?
The excuse they gave was always the same. "Nobody wants to watch women's football". Six years later, we had the most watched Women's World Cup in history (2019), with Brazil setting a world record for spectators, the most watched Brazilian Women's Championship of all time and the most talked about final of the last decade.
The Band managed to reach, with the decisive derby, a peak of audience that it had not registered since 2017. SporTV was a leader in pay TV (data from Gabriel Vaquer, from Notícias da TV). CBF received a record number of accreditation requests for the game: 224. It was exactly double the number of requests received for Corinthians vs. Palmeiras in the men's Brazilian the day before. It was a number very similar to what usually happens in the men's finals of the Copa do Brasil, for example.
Change the phrase "nobody wants to see women's football" to "nobody had had the opportunity to see it". People can't be interested in something they don't know exists. Until 2015, I didn't know anything about women's football myself. Many people had this discovery in 2019, when their World Cup was broadcast on Globo for the first time.
There are even more people discovering now, with the opportunity to see and hear on open TV, on closed TV, on the radio, on social networks, a derby involving two of the biggest fans in Brazil deciding the title of the Brazilian Female. A game, with beautiful goals and a very high level of football.
Those numbers, those records, don't serve to prove a point. Serve to build a bridge. A bridge that will finally connect girls who love soccer, who always wanted to play soccer and never saw themselves as protagonists of the game. And when they hear that "football is not for girls", that they are supposed to play with dolls, they will have the answer on the tip of their tongue – or on the button on the remote control. Just turn on the TV and they'll see each other there.
Respect those who have gone where women's football has gone.
LINK PRESENT: Did you like this text? Subscriber can release five free hits of any link per day. Just click on the blue F below.