the chaos scenario, the key argument in favor of Cigeo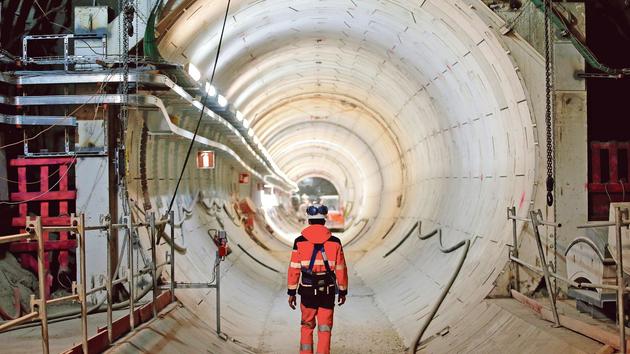 To assess the usefulness or otherwise of the project, we must take into account the risk of a very long-term civilizational collapse.
It's a superhuman timescale project. The Cigeo site, a deep storage of French nuclear waste, will not start receiving long-lived highly radioactive waste until 2080. The time it takes for them to cool to around 100 degrees in their warehouse in La Hague . It will then take 70 years to store the nuclear drums. It is not planned to seal the site before 2150. For eternity or almost: the radioactivity will take millions of years to dissipate.
Read alsoRadioactive waste: an underground laboratory in Larzac to verify French choices
How, as of today, to decide on an investment costing 25 billion euros, involving as many future generations? There are alternatives. Some are too nebulous. Americans are studying the possibility of digging abyssal holes, «deep holes», in order to dispose of radioactive waste, before recapping it. Other solutions are proven. In France, waste is now stored "surface", in a warehouse on the La Hague site. Why
This article is for subscribers only. You have 79% left to discover.
To cultivate one's freedom is to cultivate one's curiosity.
Subscription without obligation
Already subscribed? Log in