the Church distances itself from power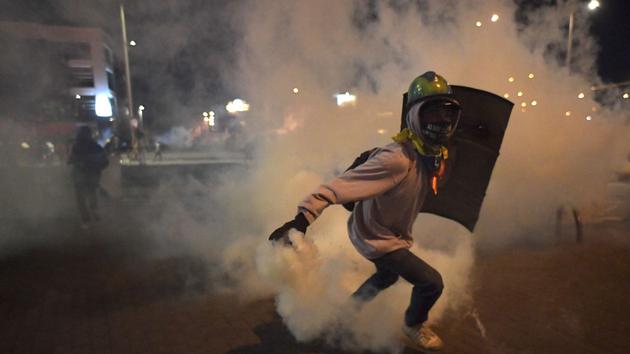 Catholic dignitaries intend to listen to the social movement and offer mediation.
"What has been happening for almost two months in Colombia has deep roots, analyzes the Archbishop of Bogota, Mgr José Luis Rueda. Colombians have a great hope, a hope of peace, a hope of equality since the signing of the agreements with the Farc guerrillas. But these hopes were dashed.»
Read also :In Colombia, the power caught by surprise in the face of the protests that take root
For megr Rueda, the social movement that has agitated Colombia since the beginning of April is legitimate. While he deplores the violence that has sometimes surrounded the demonstrations, he believes that the anger expressed by some is shared by many. He condemns the "police violence», Which officially killed 48 people. As for social inequalities, they have exploded with the pandemic and the means put in place by the government to curb contamination have put millions of people out of work, without social protection.
Mgr Rueda was bishop in the north of the country, in Montelibano, on the border with Panama, then archbishop in the south in Popayan, two regions where
This article is for subscribers only. You have 81% left to discover.
Freedom has no borders, like your curiosity.
Continue reading your article for € 1 the first month
Already subscribed? Log in