"The conditions are not met to relaunch this project," said Macron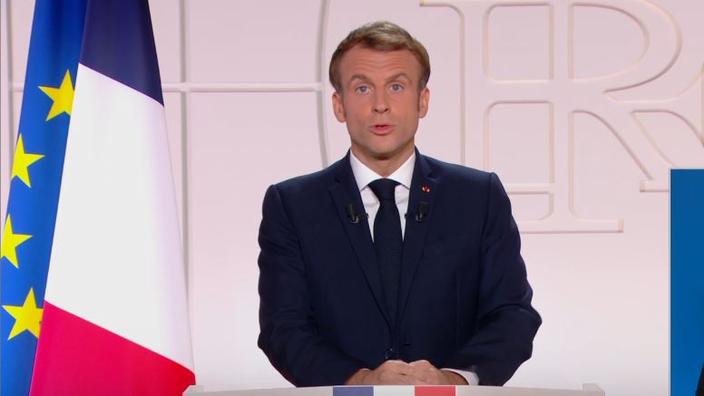 During his speech this Tuesday evening, the president however defended the need to "make clear decisions" from 2022.
"The conditions are not met to relaunch this project", Emmanuel Macron said on Tuesday about the pension reform. The president mentioned in particular the resumption of the health crisis, in particular in Europe which is experiencing a fifth wave, to justify the choice not to carry out this reform during his five-year term.
Read alsoMacron, first president since Mitterrand in 1981 not to reform pensions during his mandate
A campaign promise, the pension reform project has seen many twists and turns. It was suspended at the start of the Covid crisis, in March 2020, and the president had conditioned its implementation on a solid recovery and a restoration of the health situation. Conditions which are therefore not yet sufficient to carry out this project, however emblematic of its reforming desire.
"Clear decisions will have to be taken, they will legitimately be the subject of responsible democratic debates" And this, "From 2022", added the president, however, insisting on the need to "work longer, by pushing back the legal retirement age ". Emmanuel Macron also indicated that he wanted "A fairer and more harmonized system between the public and the private sector", "That no pension is less than 1000 euros" and "Encourage work beyond the legal retirement age".