The dispute over the installation of a monument to the legend of the Moscow detective Koshko quarreled among the deputies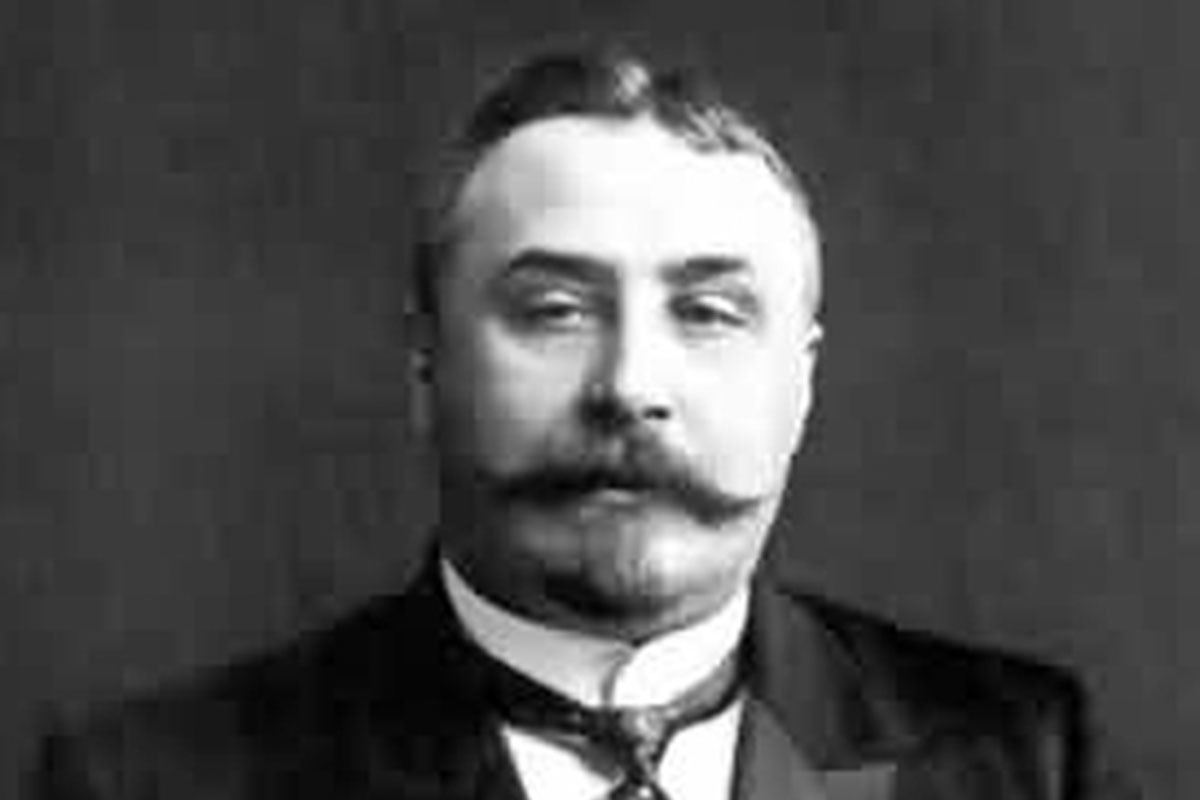 As a result, they decided to put the sculpture near one of the departments of the Ministry of Internal Affairs in Gazetny Lane
The dispute of the Moscow City Duma deputies about the place of erection of the monument to the great detective Arkady Koshko in a sense overshadowed the Day of the employee of the internal affairs bodies, which is celebrated on November 10. As a result, after a fierce discussion, it was decided that the legendary criminologist would "stand up" in front of the entrance to the Department of State Service and Personnel of the Ministry of Internal Affairs of the Russian Federation in Gazetny Pereulok.
Ironically, it was on Police Day that the people's choices had to decide the fate of a bronze copy of the most famous detective of the Russian Empire, Arkady Koshko, which haunted many for several years. Some deputies generally did not agree that the brilliant detective, thanks to whom in 1913 the Russian police was recognized as the best in Europe in terms of crime detection, should be immortalized. At one of the first meetings of the Moscow City Duma on this issue, the deputy Elena Shuvalova called him a traitor to the Motherland and noted that the installation of monuments to such personalities as Koshko, instead of statues of heroes of the Great Patriotic War, destroyed history with particular fury. But despite such statements, the project received approval. However, he ran into other opponents – activists from local residents. Recall that initially the figure of the head of the Moscow police, Koshko, was intended to be immortalized in the park at the intersection of Petrovka Street and 2nd Kolobovsky Lane. But the townspeople thought that the monument would interfere with green spaces.
And now, two years after the first battles, Deputy Yevgeny Gerasimov came up with a proposal to change the place of installation of the monument – to put it near the Department of State Service and Personnel of the Ministry of Internal Affairs of the Russian Federation in Gazetny Pereulok. Here, the bronze detective will look as logical as possible.
And the deputies reacted more loyally to other monuments dedicated to the Great Patriotic War. We are talking about the stele "Kryukovo – the area of ​​military valor in the city of Moscow." It is planned to install it in Zelenograd, in the Kryukovo district, in the 15th microdistrict near Mikhailovskie ponds. Nikolai Melnik, a veteran of the Great Patriotic War, initiated the erection of the stele. On his initiative, in 2020, Kryukov was awarded the title of "District of Military Valor of the City of Moscow".
Heavy fighting took place on the territory of Kryukov in 1941. In early December, Soviet soldiers liberated the village, breaking the offensive of the Wehrmacht's infantry and tank formations. A memorial "Bayonets" has now been erected at the site of the battles.
Newspaper headline:
Legendary detective Koshko quarreled among the deputies