The euro exchange rate on the Moscow Exchange fell below 55 rubles for the first time since July 1 | Economy news | News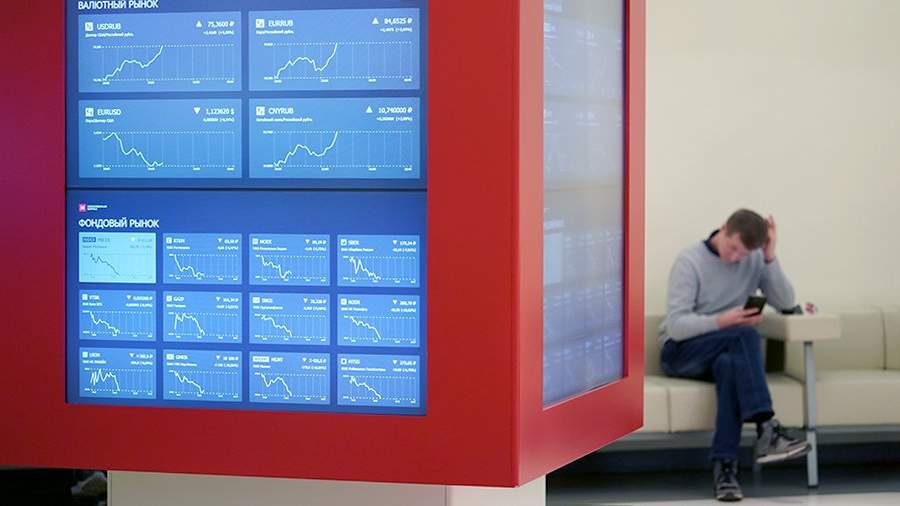 The euro exchange rate during currency trading on the Moscow Exchange on September 23 fell below 55 rubles for the first time since July 1. This is evidenced by trading data.
The exchange rate of the euro with settlements "tomorrow" at 15.00 Moscow time fell by 2.57 rubles, to 54.04 rubles, the dollar – by 2 rubles, to 56.84 rubles.
At 15:03, the euro began to grow to 55.32 rubles, the dollar to 56.88 rubles.
Earlier that day, the euro fell below 57 rubles. According to the exchange at 11:47 Moscow time, the euro was losing 1.3%, dropping to 56.87 rubles. Then, by 12:02 Moscow time, the euro slowed down a bit and traded at the level of 57.1 rubles. The dollar fell to 58.64 rubles.
On September 13, Maxim Biryukov, senior analyst at Alfa Capital Management Company, explained to Izvestia the stability of the dollar against the ruble. He pointed out that, Given the reality of the risk of blocking dollar accounts, as well as the reduced quality of government and corporate statistics, it is difficult to assess the ability to maintain exchange rate stability over a long period.
Earlier that day, Izvestia, citing the results of a survey by the job search service SuperJob, wrote that since the beginning of 2022, the level of Russians' confidence in the ruble as a means of storing savings has grown by 24% – in January, 23% of respondents adhered to this position, and in September – 47%.
In January, 23% of Russians preferred to keep their savings in dollars, and in September – 11%. At the beginning of the year, 15% of respondents kept money in euros, and in September – only 3%.
Prior to that, on September 12, Russian President Vladimir Putin said that, despite external pressure, the Russian economy survived. He noted that a well-known and inevitable process of de-dollarization is already underway in the country. During his speech at the Eastern Economic Forum in early September, Putin also said that confidence in the dollar, euro and pound sterling has been lost, and Russia is step by step moving away from using them.
On September 2, the first deputy chairman of the Bank of Russia, Dmitry Tulin, said that the foreign currency accounts of Russians at the moment are in fact ruble, pegged to the exchange rate.