The first flight from Armenia was met at the Sochi airport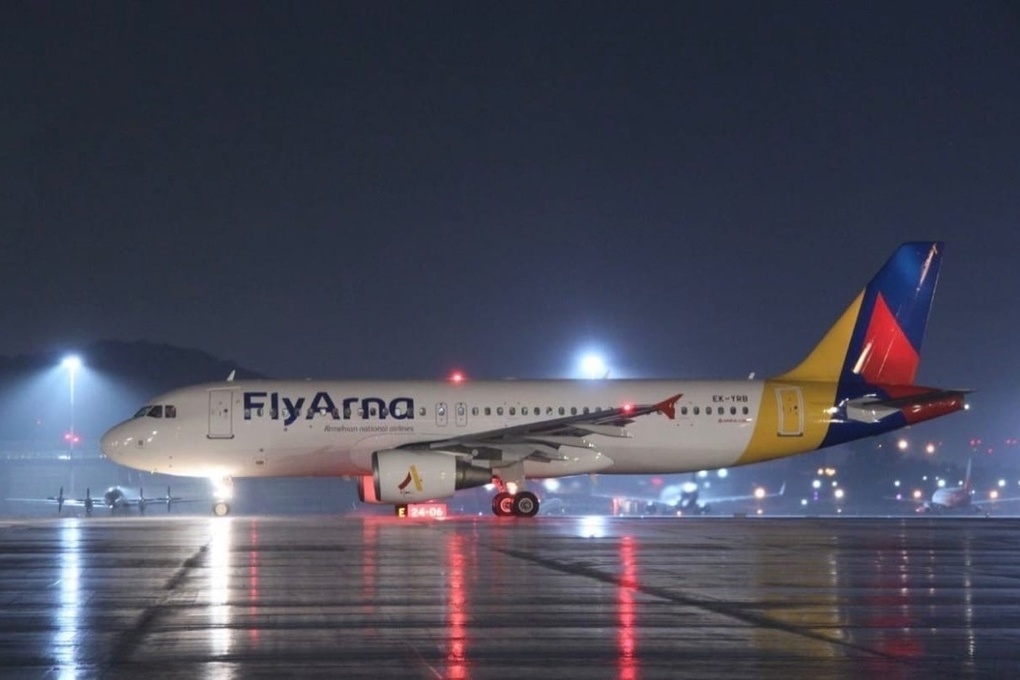 The national air carrier of Armenia, Fly Arna, launched the first flight from Yerevan to Sochi on the night of September 23. The plane arrived at Sochi airport at 2:40 local time, according to tradition, the plane was solemnly greeted with a water arch. And in honor of the first flight and the development of partnership, the management of the air harbor presented the representatives of the airline with a cake.
168 passengers registered for the first flight to the capital of Armenia and were presented with memorable gifts. On board the A320 airliner, all seats were occupied, tickets were completely sold out.
Now you can fly to Yerevan every Wednesday, Friday and Sunday. The air journey will take 1 hour 5 minutes.
Recall that at the end of October, Rossiya will launch direct flights from Sochi to Egypt. Departures to the cities of Sharm el-Sheikh and Hurghada will be daily.