The Flyr boss resigns – E24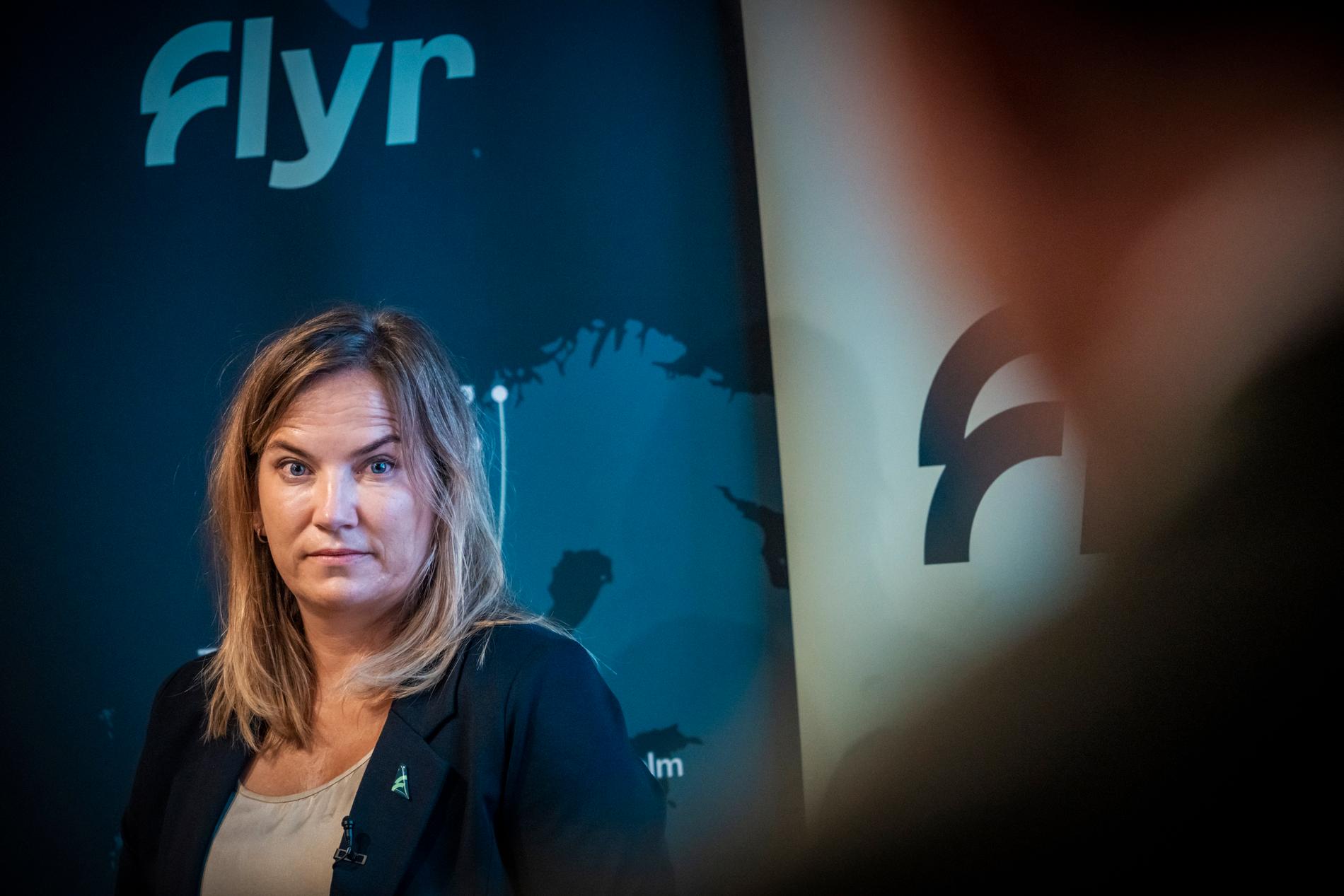 Tonje Wikstrøm Frislid will be replaced by current CFO Brede Huser.
The case is updated.
The hard-pressed airline Flyr writes in a message that CEO Tonje Wikstrøm Frislid has decided to resign.
She has led the company since its inception last year.
CFO Brede Huser takes over the role of CEO. Huser has more than 19 years' experience from the airline Norwegian.
Chairman Erik G. Braathen thanks Wikstrøm Frislid for the work she has done.
– The company is now entering a new phase where it will be crucial to strengthen the company's financial situation. Brede Huser has a broad and comprehensive insight into the company and has the necessary execution power we need when the company enters the next phase. He has shown a solid ability to bring together good teams that deliver well both in Flyr and in other companies where he has previously held managerial responsibilities, says chairman Erik G. Braathen.
E24 has been in contact with communications director Anita Svanes.
She says she has no more information about the case now and that it will not be possible to interview Wikstrøm Frislid on Friday.
Like lightning from a clear sky
Major investor Jan Petter Sissener tells E24 that he has not made any assessment of Wikstrøm Frislid's departure.
– I am only a relatively large shareholder. It came like lightning out of the blue, I haven't even had a chance to assess it.
He has a good impression of incoming CEO Brede Huser.
– In the meetings we had with them ahead of the issue, he had iron control over the business.
– What do you expect from management in the future?
– I expect them to deliver in accordance with the business plan that was presented to us and perhaps even better. Because Flyr has not yet received all the money they need.
Sissener says to DN that "it is obvious that things cannot have gone completely smoothly, because then it would not have happened".