The girl who believed that Santa Claus would not be sexist – 07/22/2021 – Úrsula Passos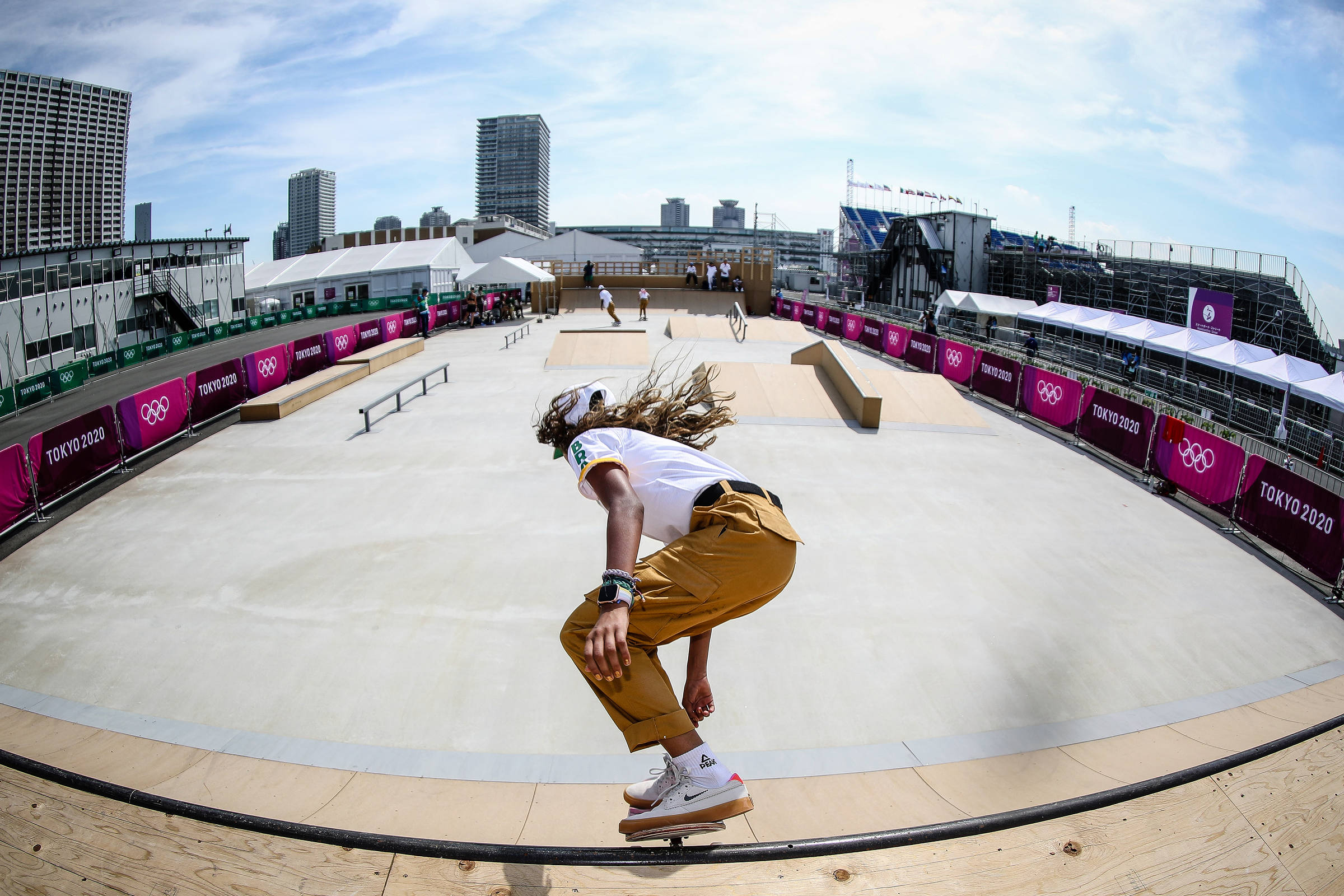 Three years ago, one of those letters to Santa Claus that you can adopt at the Post Office as a gift to a child for Christmas made a big impression on me.
The letter I picked up from a huge pile was from a six- or eight-year-old girl, I don't remember anymore. It was the gift she asked for that marked me. She asked for a skateboard and said that they told her that skateboarding was not for girls.
The first time I participated in this Christmas campaign, years before, I went to a toy store to buy the gifts. Seeing me in the hallways, one of the attendants came to my rescue. "I'm looking for a toy for a four-year-old," I said. "Boy or girl?" she replied. It's not the attendant's fault. It's all of us to blame.
We divide people into men and women from birth and, from there, we tell them how to behave, dress, whom to love and what to like according to the side they are on. We deprive one side of things previously assigned to the other.
With the arrival of the Olympics and the debut of skateboarding as an Olympic sport, I keep thinking about the suffering of that girl, as a child, who dreamed of having a skateboard to the point of asking Santa Claus, imagining, who knows, that he would not veto this pleasure to Is it over there.
Did the adults and children around her let her walk in peace with the skateboard given by the good old man?
In addition to being masculine, skateboarding suffers from the prejudice of "things like a bum". So, in addition to the stigma of girls who hang out with boys, skaters still face the stigma of hanging out with boys who are not, according to prejudice, good people. This entire scenario is well portrayed in the film "Meu Nome É Bagdá", by Caru Alves de Souza, which shows a skateboarder girl from the outskirts of São Paulo.
I also grew up on the outskirts of São Paulo, in the 1990s, and my father skated with the neighbors in the neighborhood. The neighborhood turned up their nose because my father is a doctor and he hung out with those "kids". There are several family photos where skateboarding appears. There is one where I am, very young, on top of him, with my father holding me by his side.
In another, my brother, who is about four, is dressed as Superman, flying red cape, on top of his skateboard – sorry to say that one. When we moved to a more central neighborhood, skaters were no longer seen on the streets.
Brazil went to Tokyo with the maximum number of athletes allowed in the new sport, 12, six of which are women. Rayssa Leal, one of them, is 13 years old. She's only a little older than the girl in the Christmas card, who I hope can see her in action on TV in the next few days.
How many children are not deprived of dreaming of different sports because they are women?
On the beach or in parks, it is common to see parents playing football with their children and, most of the time, they do it with their boys. Why don't we teach girls to kick balls? And why not encourage the boys to do gymnastics, diving or artistic swimming?
These Olympic Games are the ones with the largest participation of women in history, 49% of the athletes. The IOC also required at least one woman on the national Olympic committees. It is still necessary to end the categorization only for women in some sports, such as rhythmic gymnastics and artistic swimming, which already has a mixed category in the world championship.
It's up to us, spectators, to pay attention to women athletes, rooting for them, watching their competitions, valuing their names and the effort they made to get where they are.​
LINK PRESENT: Did you like this column? Subscriber can release five free hits of any link per day. Just click on the blue F below.