The head of the USA and Canada Institute praised Biden as a negotiator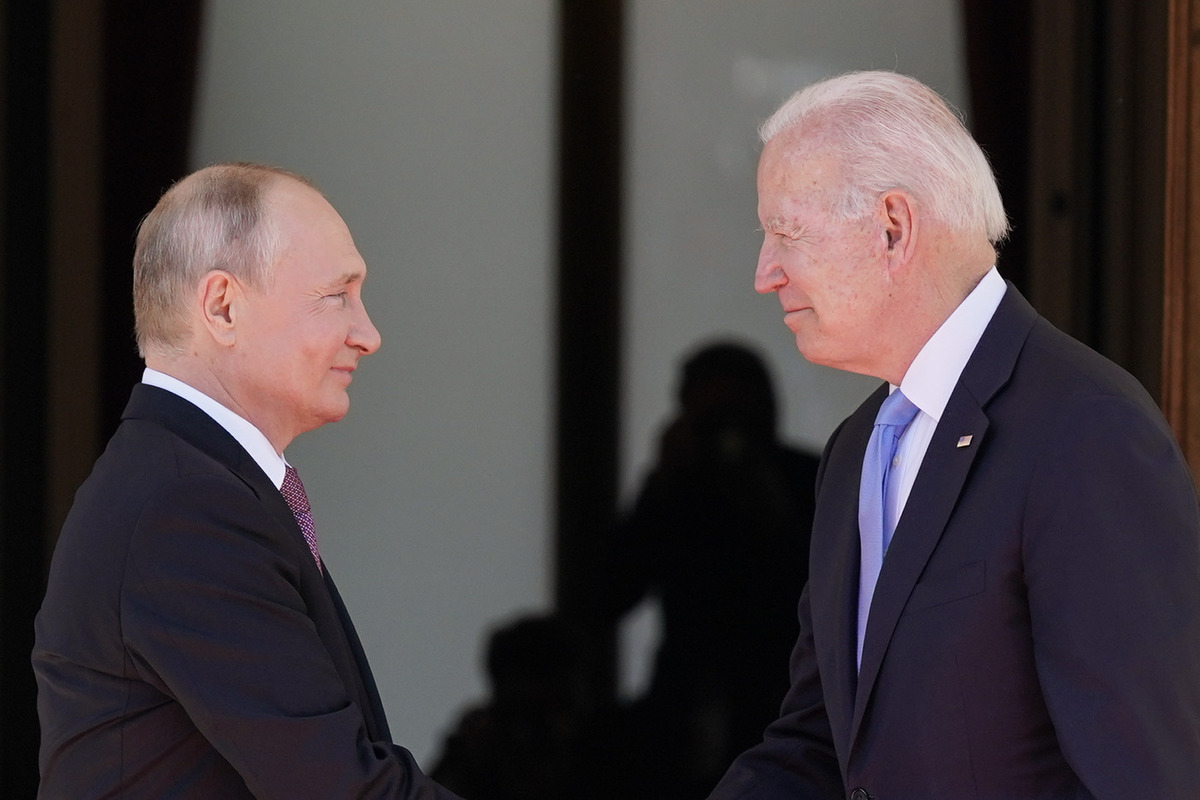 – On the eve of the Geneva summit, most experts were skeptical about "breakthrough" prospects for relations between Russia and the United States, which are at a very low level. So, was it really worth it to start and arrange personal negotiations between Putin and Biden?
– I think it was worth it. After all, what is the role of this kind of summit meeting? Their first mission is to make the two leaders personally meet as presidents. They, of course, have met, they are familiar with each other, but as heads of state this is their first meeting.
Because of this – and since the meeting was not prepared so carefully and for a long time, as usually meetings are being prepared, at which it is supposed to reach some written fixed agreements – these very agreements are generally not expected from such negotiations. The purpose of such meetings is to go through the agenda and clarify the positions of the powers on certain problems.
The second point is that any good negotiator has two branches in his negotiating portfolio. In one department – those problems on which it is impossible to reach a compromise and should not make concessions. And in another, there are problems on which you can agree and reach a compromise. Consequently, one must be prepared to make some concessions.
This meeting should show the volume of the first branch (at least for the Russian delegation) and the volume of the second – and in this regard, what are the prospects for adjusting bilateral relations. And an adjustment is required, since Russian-American relations, frankly speaking, none at all, are in the stage of degradation. Such relations should not exist between states. Even if there are discrepancies, they should be discussed. You can live with disagreements. It doesn't have to be the same. But it is necessary to clarify the positions of both sides.
Putin, Biden and the crush of journalists: footage of the meeting in Geneva

Watch the related video
– It is believed that Joe Biden has accumulated a lot of foreign policy experience over four decades of political activity. How do you view him as a negotiator?
– Of course, this is an experienced person who knows his job. That caricatured image of Biden, which appeared in our media, stumbling all the time, stumbling all the time and confusing the names of those around him, is not entirely fair. After all, this is the head of state. He has personal shortcomings, some defects, but the American state is arranged in such a way that the shortcomings of even the highest statesman can be compensated by representatives of his entourage, his apparatus.
And here, I must say, Biden is strong – strong in his fairly professional, experienced and knowledgeable environment. What could not be said about Trump, with whom we tried so hard to improve relations, and nothing came of it.
And one more thing: there is no "Russian train" behind Biden. It hurt Trump a lot. Any desire to get along with Putin immediately ran into accusations from his American opponents that his desire just confirms some kind of Trump's "connection" with the Kremlin and that Putin "put" Trump in the White House.
Nobody says that about Biden. Therefore, any steps towards Russia will not be accompanied by such accusations against him. The philosophy that Biden and his administration began with regard to our country is much more practical and constructive than that of Trump.
Biden's philosophy is based on the so-called "selective collaboration". The administration of the current US president has carried out a major overhaul of Trump's legacy. Much of what the previous American leader did has been discarded. But by and large, the Joe Biden administration has not carried out an audit of Russian-American relations. Although she made a certain adjustment in the spirit of that very "selective cooperation": to contain Russia, but at the same time to cooperate with it in those areas in which the United States of America is beneficial.
I think this is a step forward compared to the Trump administration. And the fact that the United States has extended the START III treaty is proof that this policy is working and is yielding results. Look: without any conditions, without protracted negotiations, the Biden administration so easily and unexpectedly, even for the Russian side, extended this agreement.
This field – strategic stability, arms control, arms limitation, arms negotiations, in a word, what was the core of Soviet-American relations – could also become the core of relations between Russia and the United States. This must not be overlooked, and this agenda must be taken under control and our initiatives must be put forward so that it does not "float away." And it can happen that way …
But the agenda should not be limited to this. It needs to be expanded. A lot of problems have accumulated. We must gradually clear away the rubble: with diplomatic missions, with the work of ambassadors, with Russia's diplomatic property in the United States (this problem has not been solved yet!). A lot of regional problems.
One question, for example, to which no one dares to answer now – about Syria. The war there is over or is almost over, and who will rebuild Syria? Those who wish are not particularly visible. So leave her in ruins? And why was it all started then? In a word, there are a lot of problems. And the field for cooperation is huge.
The main thing is to want and move according to a certain plan. This business itself, if done jointly, will already change the atmosphere and content of the Russian-American dialogue that can be established.
So I see the result of the meeting of the two leaders in Geneva not in the fact that some specific agreement will be reached, but in that it will become the start for a dialogue. Then she will truly fulfill her historic mission. Otherwise, it will be something like the Helsinki talks, when Putin and Trump met and agreed on many things, but nothing was done …
Read the online broadcast of the talks between Vladimir Putin and Joe Biden and their press conferences at the Russia-US Summit in Geneva
The faces of Putin and Biden at the meeting in Geneva: dramatic shots

See the related photo gallery