the indigenous referees of the ballot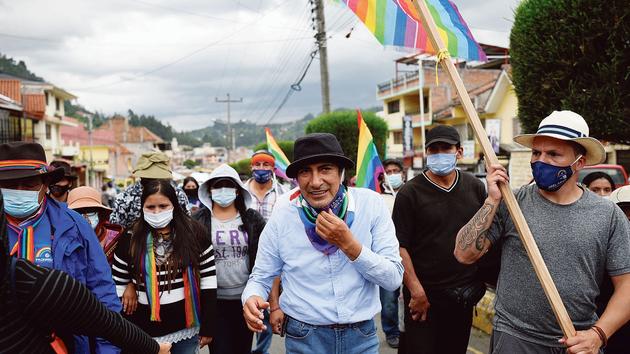 In the second round of the presidential election, the indigenous leader, eliminated, could favor the right-wing candidate.
The suspense ended on Sunday, February 21: the second round of the Ecuadorian presidential election will oppose Andrés Arauz on April 11, a candidate claiming to be «Socialism of the XXIe century", supported by former president Rafael Correa, to Guillermo Lasso, former banker on the right. It took the electoral authorities a week to decide between Guillermo Lasso and Yaku Pérez who were fighting for second place. Finally, the former banker was credited with 19.72% of the vote and the candidate supported by the indigenous movements 19.39%.
But this result is contested by both Pérez and several personalities, such as the public prosecutor, who is asking for an audit of the voting system. An indigenous march is underway towards the capital, Quito, to reject the announced results. Their organizers demand the opening of the ballot boxes and the recount of the votes for "prevent the consolidation of electoral fraud».
Read also :In Ecuador, a presidential election for or against Rafael Correa
Andrés Arauz claims the support of his political godfather, Rafael Correa,
This article is for subscribers only. You have 73% left to discover.
Subscribe: 1 € the first month
Can be canceled at any time
Already subscribed? Log in